Sorry, this event's been and gone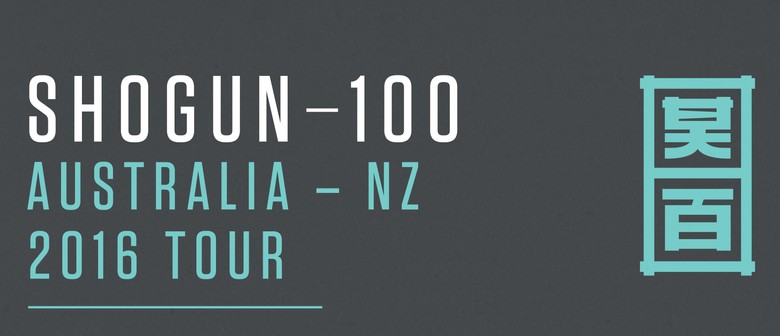 Get yourselves ready for a thumping music party as Shogun Audio Tour touches down in Australia as part of Shogun Audio's global celebration of their 100th release. The tour will see drum and bass heavyweights Rockwell, Technimatic and Joe Ford perform like there's no tomorrow!
Rockwell (UK)
Tagged as one of 'Mixmag's 2010 Players of the Year' was just the beginning for Rockwell. One of the few producers in drum n bass who is permeating the impenetrable formula, London's Rockwell was snapped up by Shogun Audio after releasing early tracks like 'Underpass' and 'Reverse Engineering'. These early tracks were a glimpse of what was to come, with his debut EP 'Full Circle/My War' on Shogun tearing up dance floors across the dance floor and cementing him as one to watch. His attention to technicalities and sculpting sound designs are what makes Rockwell 's production so exciting. With remixes commissioned for DJ Shadow, Cash Money, Jose James and support from the likes of Gilles Peterson, Rockwell continues to dominate the drum n bass scene.
Technimatic (UK)
Pete Rogers and Andy Powell started collaborating back in 2008 as Technicolour & Komatic, and it's not hard to see how Technimatic was borne. Inspiring basslines and emotional charged drum n bass has fast become the duo's signature sound, with releases on n labels such as Critical, Hospital, SGN:LTD and even the seminal Good Looking with Technicolour's own official remix of LTJ Bukem's 'Music'. Technimatic have received support from the likes of Friction, Annie Mac, Eddy Temple-Morris, Gilles Peterson, Mistajam and Rob Da Bank as well as high praise from Radio 1, Mixmag, Resident Advisor, Ninja Tune's Solid Steel and Thump who ranked it in their top 50 albums of the whole year.
Joe Ford (UK)
Hailing from Harrogate UK, Joe Ford leads a new wave of producers currently changing the drum n bass game. Beginning his career with an impressive list of releases on Bad Taste, Med School, a Beatport dubstep chart no.1 with the 'Mission' EP on Caliber Music there was no surprise when Shogun swooped him up, adding him to their impressive rosters. Now having already released 3 EPs on Shogun, his most recent 'All Of Us' EP met rave reviews and now with his very own radio show on the legendary Kiss Fresh FM Joe Ford is taking the world by storm. Datsick himself recently proclaimed "Joe Ford is the future" is proof enough that this young producer is only getting started, and the future is very exciting for Joe Ford and his fans.
Presented by Inhibit.