Sorry, this event's been and gone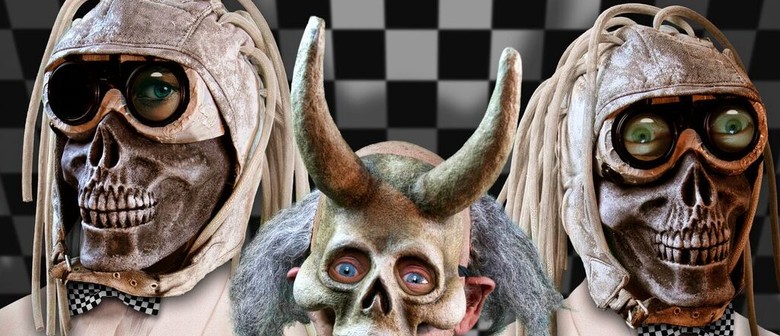 The Residents have managed to keep their identity a secret over their 40+ year career, hiding behind giant eyeball masks among other disguises and becoming one of the most enthralling and unusual bands in the history of music. They have recently and unexpectedly morphed into a power trio and are currently going by the names of Randy, Chuck and Bob.
The Residents have been regarded as icons in the world of experimental music for over forty years and have garnered legendary status for their visionary music and unique aesthetics. They will be presenting their new show Shadowland (Part 3 of their trilogy), where Randy, Chuck & Bob will focus on the beginning of life - birth. As with Parts 1 & 2 of the trilogy, Part 3 will feature music from The Residents' extensive catalogue interspersed with short videos about birth, rebirth, reincarnation and NDEs (near death experiences).
In addition to their ground-breaking work in the areas of Trance, World Fusion, Electronica, Punk, Industrial and Lounge music which has seen them release around 70 albums, the group has also been credited with being among the originators of performance art and music video.
It's going to get weird at Bluesfest when The Residents take to the stage and we can't wait.