Sorry, this event's been and gone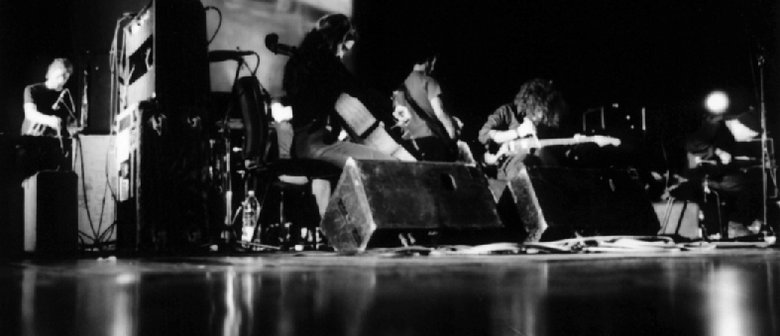 Where: The Forum,

154 Flinders St, Melbourne CBD, Victoria
Websites:
Related Artists:
GY!BE was created in 1994 as a solo musical outlet for Efrim Menuck, with the name borrowed from a little known 1976 Japanese black and white documentary. Three years on, Menuck was invited to perform at a show in Montreal, and asked bassist Mauro Pezzente and guitarist Mike Moya to accompany him. The band quickly grew to a core group of nine members and in 1997 they released their debut album F#A#∞. They've since gone on to release 3 studio albums and an EP, each generally consisting of an entire piece which is then divided into sections ranging from 15 to 25 minutes.
The band work on both the smallest and grandest of scales, with their dynamic orchestral arrangements revolving around rickety piano melodies, a gentle and emotive string section and the roil of guitars and percussion. Their intense performances are coupled with an engaging use of art and visuals to create an overwhelming live music experience.
Don't miss this extremely rare opportunity to see the incredible force that is Godspeed You! Black Emperor as they tour Australia for the very first time.
"Massive, achingly beautiful work, alternately elegiac and ferocious." - Pitchfork
"Godspeed You! Black Emperor creates a musical soundscape that alternates between flashes of sonic brilliance and moments of quiet ecstasy." – MTV