This event's been cancelled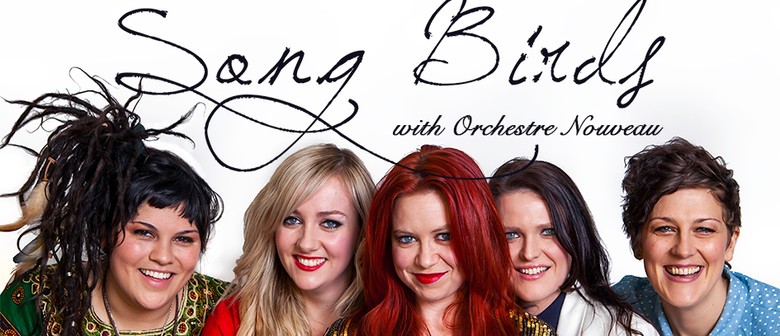 When:
Sat 12 Oct 2013, 8:00pm–10:00pm
Website:
Make yourselves at home with Song Birds.
A journey into the minds of five female singer songwriters.
5 women. 12 songs. 15 piece orchestra.
1 night only.
Experience live original music in an exclusive and brilliant theatre-style show; set in the prestigious Deakin Edge at Federation Square and accompanied by a 15-piece orchestra. Sarah Carnegie, Emmy Bryce, Kerryn Fields, Nicolette Forte and Brooke Taylor are Melbourne's own "Song Birds" - five female singer/songwriters set to deliver an enchanting musical performance.
With over 2000 live performances between them, the group spreads its wings across multiple genres; encompassing Soul, Country, Pop, Folk, Jazz, Blues and Roots. Each member of the collective has a unique vocal style and, complemented by talent across a range of instruments, succeeds in carving out her own musical niche.
Song Birds' companions are "Orchestre Nouveau" – a bold and energetic orchestra who perform their classical repertoire by day, and jam with indie musicians by night. They paint a bold and modern landscape for the Song Birds to feast upon.
Mesmerising harmonies, set against the backdrop of a theatrical and adventurous storyline, unite each of the ladies' songs and push the boundaries of the original compositions. This will be a unique experience to be savoured by people of all musical persuasions.