This event's been cancelled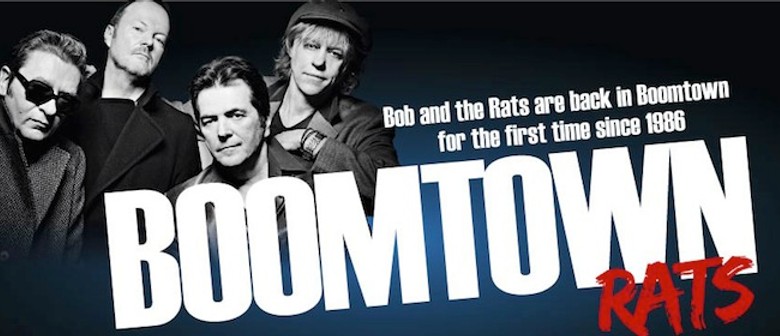 Website:
Related Artists:
Boomtown Rats have re-formed for a World Tour. Bob Geldof says it's the right time to "go back to Boomtown" as his band announce their first shows since 1986.
Bob Geldof's band will perform in Australia in May and playing together for the first time since 1986. They last toured Australia in 1979.
"Playing again with the Rats and doing those great songs again will be exciting afresh," said Geldof. "We were an amazing band and I just feel it's the right time to re-Rat, to go back to Boomtown for a visit. And to commence our World Tour down under where we enjoyed enormous chart success could not be more appropriate."
The Boomtown Rats formed in 1975 in Dublin, going on to have a string of hit singles. They are best known for their song I Don't Like Mondays, which went to No 1 in 1979 in 32 countries.
*Prices are in Australian dollars. Please note booking, delivery and payment processing fees apply.