This event's been cancelled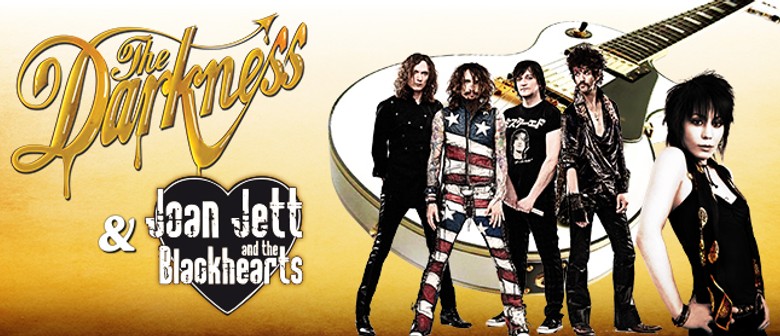 Website:
Related Artists:
In 2013 The Darkness return to our shores with legendary rock goddess Joan Jett and her band the Blackhearts for four very special co-headline shows in May.
The original line up of Justin Hawkins (vocals/ guitar), Dan Hawkins (guitars/ backing vocals), Frankie Poullain (bass), and Ed Graham (drums) return to Australia in May.
Joan Jett is an originator, an innovator and a visionary. As the leader of the hard-rocking Blackhearts, she's had eight platinum and gold albums and nine Top 40 singles including the classics Bad Reputation, I Love Rock 'N' Roll, I Hate Myself For Loving You, and Crimson and Clover.
"If there was a list of essential components for a successful rock n roll experience, you could start ticking them off within minutes of The Darkness appearing" - Sydney Morning Herald
*Prices are in Australian dollars. Please note booking, delivery and payment processing fees apply.