A Day On The Green
850-938 Mt Cotton Rd, Mount Cotton, Queensland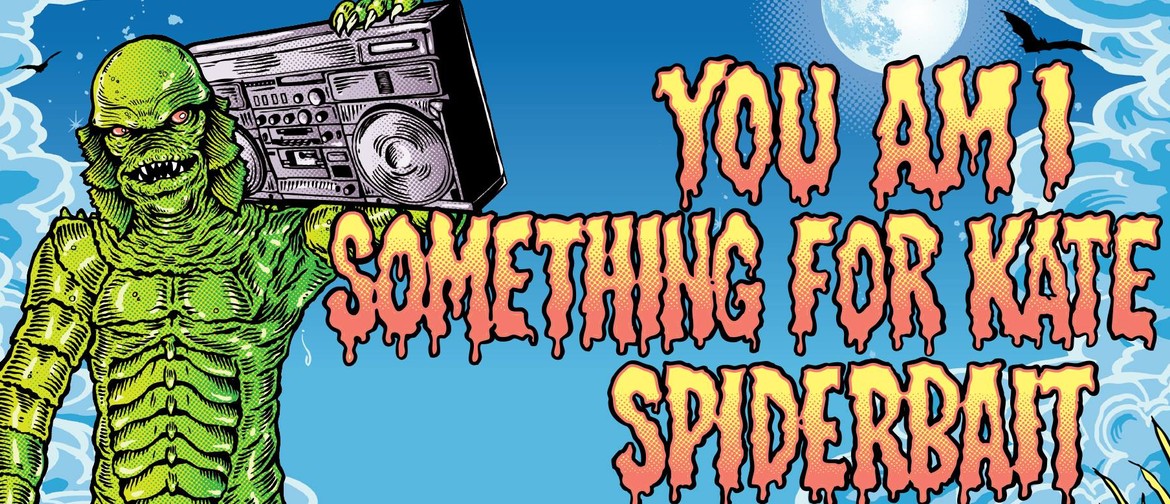 Restrictions
Related Artists
In a monster bill, both complementary and inspiring, You Am I, Something For Kate and Spiderbait will join forces for the first time for an onslaught through a day on the green wineries in November.

As triple headliners, in common they have a revered place in Australian rock culture. They also share a love of tearing up arenas. All three bands continue to receive our perennial goodwill because they rock hard, always. It's a badge of honour they wear with pride.

Special guests on this "all killer, no filler" mammoth bill will be Perth's finest, the equally much-loved and hard rockin' Jebediah with fun-lovin' Melbourne punksters The Meanies to open.

As is You Am I's Tim Rogers: "To play anywhere, anytime is a gas, but to play with friends in wineries? That's high falutin' nuclear blast potential".

Something For Kate's main man Paul Dempsey said: "You Am I, Spiderbait, The Meanies… I fell in love with all of these bands as a teen attending the fabled Saturday and Sunday arvo All Ages shows that were a fixture in many Melbourne pubs like The Corner Hotel, The Central Club, The Palace and The HiFi. I was completely in awe. The raw power those bands radiated from the stage got my heart racing and my brain buzzing and gave me the kick I needed to get a band together and start making some noise ourselves. Before too long, Something For Kate were joining the line-up at those shows and not long after that we were off on our first proper national tour with none other than Jebediah. Amazing…The only thing more amazing is that here we are in 2016 and all five of these bands (all old mates now) are about to hit the road together for the very first time to take the very concept of the Afternoon All-Ages Show and tear it a new one… can't wait".

Spiderbait's Kram added: "These shows are always special, and for us particularly so as the line-up includes some of our oldest friends in Australian music... You Am I, Something For Kate, Jebediah and The Meanies (who we played some of our first ever gigs with in Melb). We've all played together many times over the years, watched each other's gigs, partied and laughed, and contemplated the meaning of an artistic existence in this country. But we've never all played on the same stage and the same tour at the same time. For me this is beautiful synchronicity and will make for great memories and awesome shows. From me, Janet and Whitt, we're all stoked to playing a day on the green this year".

This lot have never rested on their laurels so if it's a resounding good time you are seeking, may we suggest you make one of these choice wineries your destination this November!
Event Information:
a day on the green is a fully licensed event. Strictly no BYO alcohol. Food will be available on site or BYO picnic. Deck chairs and picnic rugs are recommended.
Post a comment
Did you go to this event? Tell the community what you thought about it by posting your comments here!