Sorry, this event's been and gone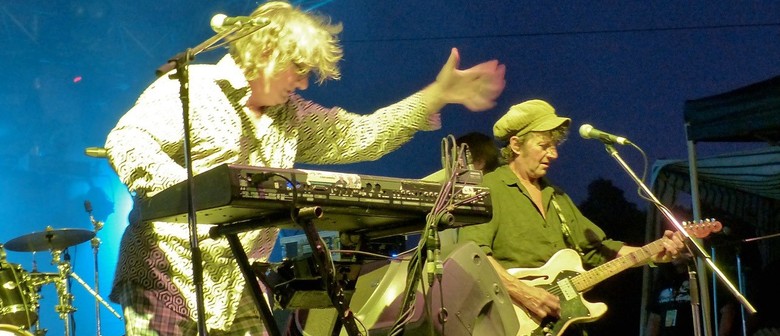 When:
| | |
| --- | --- |
| Fri 13 May 2016, 8:00pm–11:00pm | |
Related Artists:
Mental As Anything announce a proud new chapter in their career – with new single 'Shake Off Your Sandals' under new deal.
Having blessed our stages, radio airwaves, record books, playlists, TV screens and award nights for close to 40 years – Mental As Anything are today proud to announce a new chapter in their story.
Boasting 12 albums between 1979 and 2009, Mental As Anything can proudly call themselves art pop pioneers – blending left-of-centre lyricism, blue-eyed soul and rock into a distinctively Australian context, providing chart success and mainstream appeal. Their contribution to the Australian music landscape was formally recognised in 2009 with their induction into the ARIA Hall Of Fame.
Closing in on their 40th Anniversary in 2017 – Mental As Anything are proud to announce the release of a new single 'Shake Off Your Sandals' – released today under a new partnership with Universal Music Australia – covering both their cherished back catalogue and new material. 'Shake Off Your Sandals', an instant pop classic with a distinct Mentals twist, is the first in what will be a regular suite of singles; one every five months – a release cycle The Mentals followed at the genesis of their career. Mental As Anything's studio albums sales success is clear. Their 4 platinum accreditations for their studio albums and many more gold awards – alongside constant tour activity, perpetuate a strong and enduring career. Their Greatest Hits collections boast further accreditation achievements, compiling their classic singles like The Nips Are Getting Bigger, If You Leave Me Can I Come Too, Live It Up; each enduring pop classics with a strong legacy – alongside many more anthems.
In total, Mental As Anything boast a nigh-unparalleled twenty ARIA Top 40 singles in Australia, spanning The Nips Are Getting Bigger (#16, 1979) to Mr Natural (#27, 1995).
The Mentals success also translated internationally with Top 10 singles in Germany, UK, Norway and NZ.
Today Greedy Smith and Martin Plaza continue the Mentals legacy with James Gillard (ex-Mondo Rock), Martin Cilla (The Atlantics) and drummer Jacob Cook; fulfilling a comprehensive tour schedule – most weekends of the calendar.