Sorry, this event's been and gone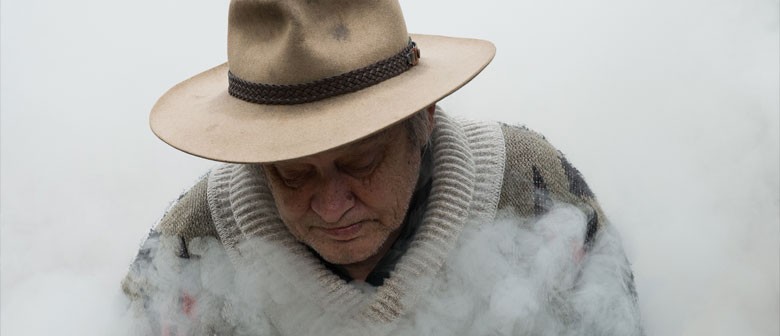 When:
Tue 9 May 2017, 7:00pm–8:20pm
Wed 10 May 2017, 7:00pm–8:20pm
Where: Meat Market,

5 Blackwood Street, North Melbourne, Victoria
Uncle Wes Marne is a 95 year old Bigambul man and community elder. He has lived in Mt Druitt for the past 45 years. At the age of 9 the government walked his family off tribal lands from the Stanthorpe Hills to Deadbird Mission, Ashford. At 95, Uncle Wes Marne is committed to sharing the traditional knowledge of his grandfather's creation and dreaming stories, and his personal experiences of his life as an Aboriginal man over the last century.
Following the successful sold out Sydney Festival 2016 premier of Fire Bucket, Uncle Wes invites you to gather with him around the fire bucket to move backwards and forwards across time. No night will be the same.
'I want what I know to be passed on before I cark it. I want people to know that these things really happened. Not only the Aboriginal people, I want other people to know…I want to pass on what knowledge that I have.
'If I don't pass it on, all this is going to be lost… A lot of people who we are talking to today…it wasn't told to them because they were too young to go through these things. I think that if people take notice of what I am talking about, they will come forward with some of the things they went through at the same time too.'
– Uncle Wes Marne
Photo: Amanda James