Sorry, this event's been and gone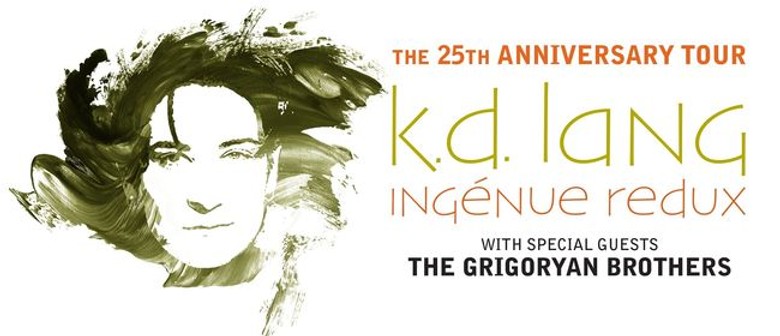 Websites:
Related Artists:
Grammy® Award winning singer-songwriter k.d. lang will hit Australian roads this July on her Ingénue Redux Tour, celebrating the 25th Anniversary of the release of her first all-original album Ingénue.
Ingénue is certified multi-platinum in Australia and around the world, and it spawned some of the most memorable songs of the 90's including Constant Craving, Miss Chatelaine, Save Me and The Mind of Love.
CBC Music reported on the 25th Anniversary of Ingénue earlier this year: "That voice!" people said, as "Constant Craving" blew up the charts and lang started to break new ground. "That voice" became about so much more because lang, formerly a small-town Canadian kid, was about to become an icon, and her record the soundtrack to an important cultural and artistic revolution."
k.d. is renowned for her live shows, prompting the New York Times' Stephen Holden to observe: "Few singers command such perfection of pitch. Her voice, at once beautiful and unadorned and softened with a veil of smoke, invariably hits the middle of a note and remains there."

The Ingénue Redux Tour is going to be an unmissable night for k.d. lang fans. Tickets for the brand new shows go on sale on Friday 21 April at 12 noon local time.

Special guests on the tour are Australia's finest guitar duo, the Grigoryan Brothers.
Presented by TEG Dainty.