Sorry, this event's been and gone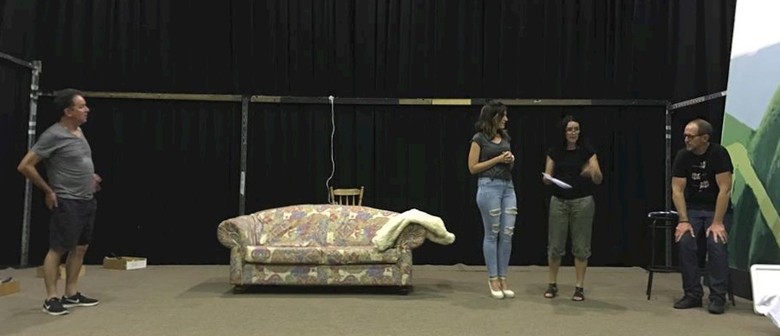 When:
Fri 23 Feb 2018, 7:30pm
Sat 24 Feb 2018, 7:30pm
Sun 25 Feb 2018, 2:00pm
Mon 26 Feb 2018, 7:30pm
Wed 28 Feb 2018, 7:30pm
Thu 1 Mar 2018, 7:30pm
Fri 2 Mar 2018, 7:30pm
Sat 3 Mar 2018, 7:30pm
Sun 4 Mar 2018, 2:00pm
Website:
Don't Dress for Dinner was first a smash hit in Paris and then later was London's longest running comedy ever.
Set in a stylish converted French farm building, Bernard hopes to entertain his chic mistress while his wife Jacqueline visits her mother. He has hired a cook for the evening and even invited along his best friend Robert, as a suitable alibi. Perfect planning, or so he thinks.
Well...suppose Robert and Jacqueline are secret lovers and she decides to stay home after learning he is about to arrive? And what if the cook and the mistress, whose names are confusingly similar (Suzette and Suzanne) are mistaken for each other and have to exchange roles for the evening? Add to that the unexpected appearance of a jealous husband, and you have the recipe for an hilarious evening.
Marc Camoletti's Don't Dress for Dinner, under the original title Pajamas Pour Six, opened in Paris in 1987 and ran for over two years. Robert Hawdon's adaptation of this French original premiered in London in 1991 and ran for six years.
It has all the earmarks of the classic French farce: marital infidelity, misunderstandings and mistaken identities among the upper-class. It is a must for anyone looking for a fun evening out.
Warning: Contains some course language and sexual references.