Sorry, this event's been and gone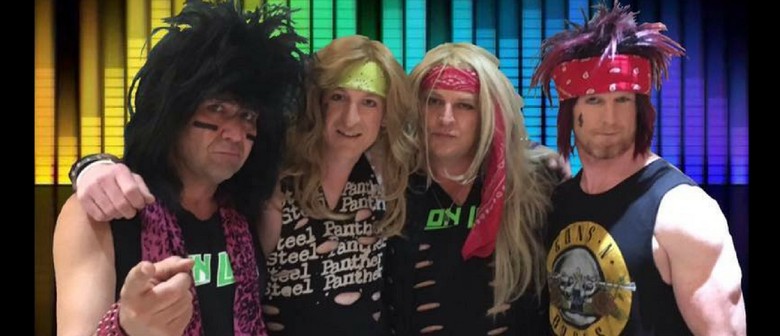 When:
Fri 23 Feb 2018, 9:30pm–12:30am
Website:
The year is 1985, and the band Iron Lion have signed to one of the biggest record labels of the day. They have just recorded 4 albums worth of material in Hollywood and are ready to embark on a whirlwind tour of South America and Europe when...the Iron Lion plane is reported lost in the Bermuda Triangle! Sucked into a huge whirlpool they leave 1985 and emerge in modern day Australia. With the band missing and assumed killed in the plane crash, the record company sells off all their songs to artists such as Def Leppard, Bon Jovi, Poison, Kiss, Motley Crue, Twisted Sister and AC/DC. Imagine Iron Lion's surprise, transmogrified into 2014 Sydney, only to discover all their best songs have become huge international hits! What to do??! Rejoin the party, that's what!
So, Iron Lion are here in Australia to rock & roll all night long, playing 2+ hours of hits over 2 or 3 sets (you choose!), mixed with a healthy dose of comedy and tongue-in-cheek laughs. Dressed in their 80's finest, Iron Lion puts the glitz, glamour and fun times of the 80s back into venues and functions all over Sydney. Contact us for a Glam Slamin' good time!