Sorry, this event's been and gone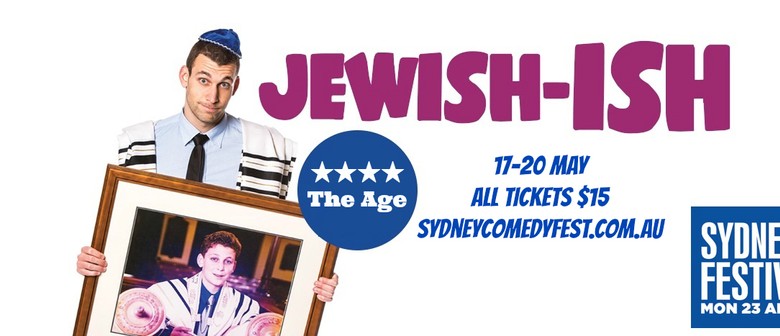 When:
Thu 17 May 2018, 9:30pm–10:30pm
Fri 18 May 2018, 9:30pm–10:30pm
Sat 19 May 2018, 9:30pm–10:30pm
Sun 20 May 2018, 8:30pm–9:30pm
Website:
As seen on SBS's RAW Comedy, the Laugh Factory's Funniest Person in the World Competition and Channel 31's The Leak. As heard on ABC's Comedy Bites and Triple J's Good Az Friday. Writer for Channel 10's The Project and creator of Round Squares.
After a selling out his entire season (and extra show) at the Melbourne International Comedy Festival, Michael Shafar debuts Jewish-ish at the Sydney Comedy Festival. Michael isn't a religious Jew, though he is culturally Jewish because he's quite wealthy and has a diverse share portfolio. He also left a career in law to pursue comedy; a decision from which his mother is still recovering.
"Mel Brooks would have been proud." - Herald Sun
"The pace is tight with well-honed routines knocking the punchlines out at a prodigious rate." - Chortle UK
"A talented comedy writer—every punch line is utterly clever. This is intelligent humour with energised, polished delivery—and a warm performance quality." - The Australia Times
"He is really very good." - Funny Tonne
"Hilarious and endearingly awkward." - ArtsHub
"His stand-up is clever, informed, witty and well-crafted." - Beat Magazine
"He hits the ground running and doesn't stop. Line after line lands, perfectly timed…a skilled jokemaster has crafted these set ups and pay-offs. The audience clapped and guffawed all the way through…still laughing a day later." - The Plus Ones
4.5 stars - The Australia Times
4.5 stars - The Plus Ones
4 stars - Beat Magazine
4 stars - Funny Tonne