Unfortunately, this event's been postponed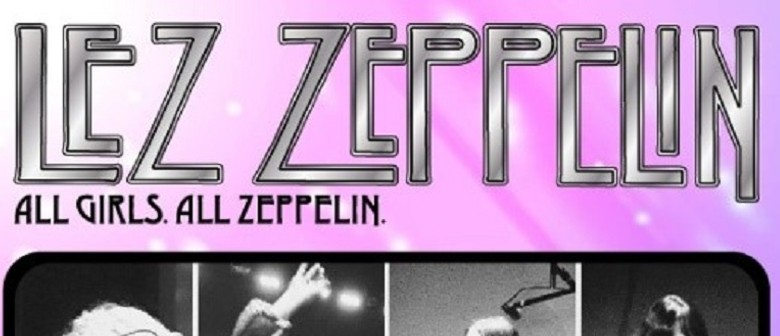 When:
Tue 31 Jul 2018, 7:00pm–11:00pm
Where: Barwon Club,

509 Moorabool Street, Geelong CBD, Victoria
Website:
New York girl rockers Lez Zeppelin—the all-girl band earning the reputation as one of the most exciting live acts on the scene—are bringing their version of the rock-laden classics penned by the legendary Led Zeppelin to Australia for the first time, and audiences better get ready for a blistering live show. Lez Zeppelin—aptly coined as all girl, all Zeppelin—have been paying homage to the British greats for 14 years and they've earned acclaim around the world for doing it. This is not your ordinary tribute band, Lez Zeppelin embody the spirit of their namesake, playing the iconic songs note-for-note, while incorporating their own musicality. These girls are all consummate musicians, they know their craft and they know it well…and they rock hard.
It was only a few years ago that Jimmy Page attended one of their shows in London and gave them his endorsement, impressed by the band's energy and passion, as well as their 'superb musicianship'. It is no surprise then that audiences far and wide are embracing the band. They've been featured on the likes of BBC, CNN, ABC, CBS, FOX and MTV. They've featured on numerous festival bills, including Hellfest (France), Rockstock (Canada), Concert for Mumbai (India), Beerfest Asia, Download (UK) and Rock On The Range, to name a few. They have a rigorous tour schedule, having performed in all major cities in all 50 USA states, as well as Japan, Singapore, Germany, Switzerland, Italy, Belgium and Poland, among others. They've also played the coveted Madison Square Gardens—twice!
Don't miss Lez Zeppelin as they bring their tour to Australia for the first time. Tickets are on sale now.