This event's been cancelled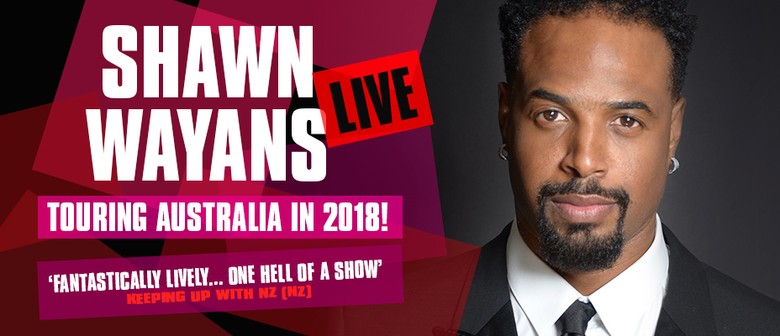 Website:
Related Artists:
If you've watched 'Scary Movie', you know that it's a blend of horror and comedy, right? What if you take the horror part away? Now that's all you'll get when you catch Shawn Wayans performing live in May next year. You read it right—the US actor-comedian is returning to our shores in 2018 for his solo stand up tour with stops in the Gold Coast, Melbourne and Adelaide. He will also be in Perth and Sydney to grace both Perth and Sydney Comedy Festivals, respectively.
Last here in 2013 for his co-headlining tour with brother Marlon Wayans, Shawn is set to bring yet again what the Sydney Morning Herald described as "slick and energetic stand-up." You will surely clap your knees and split your ribs in laughter as he fires off his witty and humorous punchlines—a feat he has mastered through years of experience in the movie, TV and comedy scenes.
Shawn first made people laugh in 1989 via the film 'I'm Gonna Git You Sucka'. His debut role as a pedestrian in that film gave him tickets to be a comedy superstar—starring in award-winning series, getting lead roles in movies, producing and writing his own materials and of course, selling out stand up shows across the globe.
Grab your tickets and don't miss out!