Unfortunately, this event's been postponed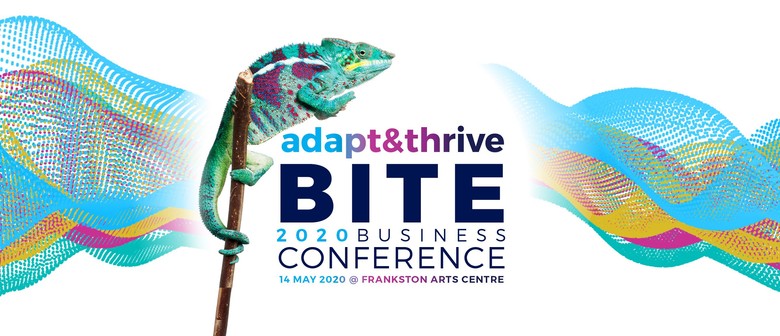 B.I.T.E. Conference is a one-day conference and exhibition proudly ranks as Greater Melbourne's premier small business event helping business owners, Start Up's, employees and entrepreneurs build better business.
Part of what makes B.I.T.E. Conference so valuable are our four core ingredients integral to success in modern business; Business, Innovation, Technology & Entrepreneurial. From global keynote business leaders to interactive interview panels, B.I.T.E. Conference has proven to be the hub for all things innovative, brave and brilliant for the past four years. 2020 sees the #1 Keynote speaker in Australia Michael McQueen join the list of professional speakers, Kate Christie, Yvonne Adele, Jacki Mitchell, Peter Shields, Evette Cordy, Shannon Smit, Nikk Hughes, Richard Bowles to name a few. You will not be sold to—paying professional speakers ensures that this does not happen. The audience is there to learn, enjoy, get inspired and get actionable take aways to grow their business. The 2020 theme is Adapt & Thrive, appropriate in this fast paced business world, this conference is the one stop shop for your professional development.
B.I.T.E. Conference is a rare not for profit for a business community purpose, a social purpose. It is a professionally run, non-commercial conference meaning every dollar we raise through sponsorship is put back into the community. Our social partner for 2020, is Second Bite.