This event's been cancelled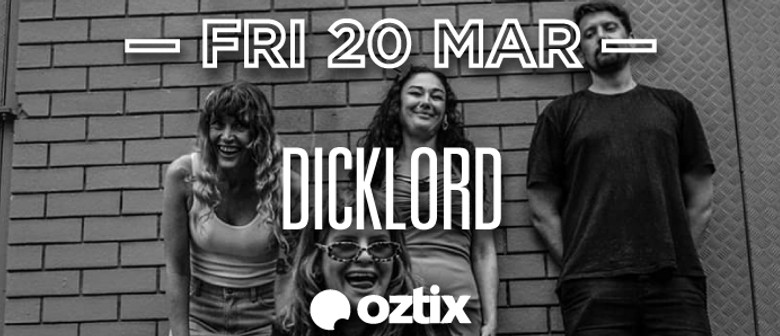 When:
Fri 20 Mar 2020, 8:00pm–11:00pm
Where: Solbar,

19 Ocean Street, Maroochydore, Queensland
Hailing from some godforsaken sh*thole comes Dicklord. With a sound as fresh as mud and a smell to match, these 4 humans(?) make some noises with archaic instruments and a basic knowledge of maths.
They pretend to be some kind of violent gang from the 1950's, all switchblades and bandannas, but sound more like rollerblades and bananas. What makes this bunch of reprobates stand out from the crowd, is the fact that when they show up, the crowd moves away from them. It could be the smell but science is still out on that one.
They have however carved out a niche for themselves in the abstract form of punk rock, (well, if they spat a bit more on stage they would have) where fans will listen to any old shit. Truly a band to catch herpes from and probably the best band around at the moment. (Somebody may or may not have said that).
See them at your peril.