Unfortunately, this event's been postponed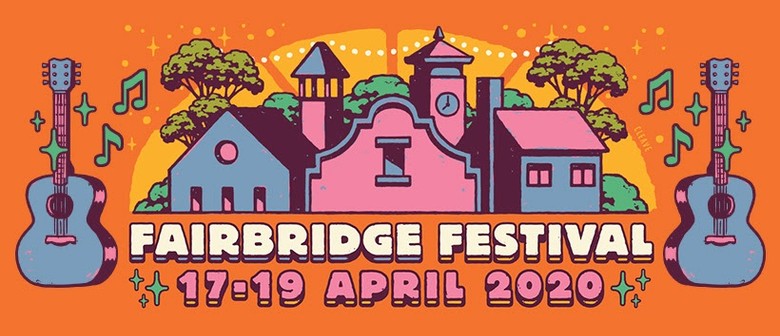 When:
Fri 17 Apr 2020, 5:00pm
Sat 18 Apr 2020, 5:00pm
Sun 19 Apr 2020, 5:00pm
Website:
Related Artists:
Your favourite camping music festival returns to the idyllic surrounds of Fairbridge Village for three days of sun, music, family, camping and fun times in April 2020. Fairbridge Festival will again feature a knockout program of music, dance, family and kids activities and workshops for you to enjoy!
The first five acts announced to wow you at Fairbridge Festival 2020 include ARIA Award-winning, blues and roots act from Adelaide, The Audreys who join the festival lineup for the first time, Elephant Sessions from Scotland who blend trad with funk and electronica to create a sound that is majestic and utterly exhilarating. From Ireland comes prodigiously gifted multi-instrumentalist SON (Susan O'Neill) and hipster shanty-folk delivered with scintillating musicianship and vocal artistry, El Pony Pisador. The Mammals also return to Fairbridge Festival after 15 years! Their inspirational performances are propelled by a perfect blend of guitar grit, soothing harmonies, barn-burning fiddle, retro grooves, and storytelling savvy.
Joining the five acts are:
African Oz Drum 'n' Dance - African drum and dance workshops
Ballpoint Penguins
Bernard Carney
Dancing Dhevas
Bindi Bindi Dreaming
Dig'n The Jig
Dor Shira
Fo'c's'le Firkins
Gina Williams & Guy Ghouse
Glenn Danger Swift
Hip Hop Workshop with Jesse Teichelman
Kyshona
Mal Webb & Kylie Morrigan
Melbourne Ska Orchestra
Michael Waugh
Moishe's Bagel
Montgomery Church
Mucky Duck Bush band
Ninth Time Lucky
Niq Reefman
Perth Morris Men
Rob Snarski
Sambanistas
Sara Salt
Selendang Sutra Dance Troupe
Skyscraper Stan
Smol Fish
Soukouss Internationale
STAV
StringyBach
The Beez
The East Pointers
The Happy Girls
The Honey Dewdrops
The Little HOO-HAA!
The Men of the West
Wandering In The Bush Show – Greg Hastings and Linda Gillan
West Australian Mandolin Orchestra
Woody's World