This event's been cancelled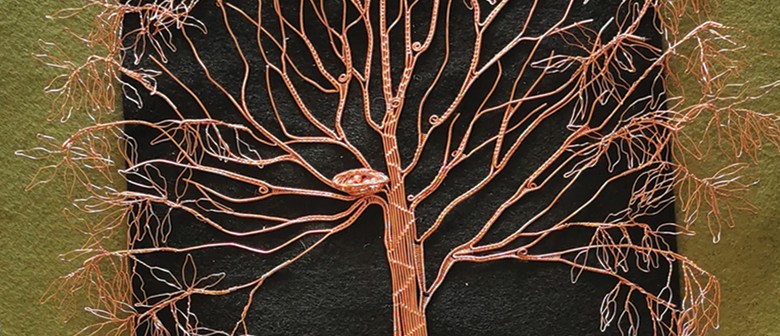 Due to COVID-19 (Coronavirus) This exhibition has been cancelled.
Christen Jo Stone has developed a unique pictorial style using a Steampunk theme technique utilised in her jewellery of wire wrapping and wire weaving but in a 2 dimensional format. She loves the detail that can be achieved weaving wire and the never ending possibilities for pattern and texture, reminding her a little of embroidery. The intricately woven wire landscapes introduce us to her passion for the natural environment.