This event's been cancelled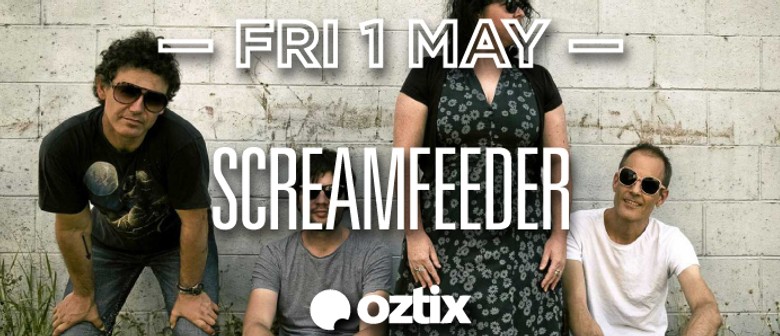 When:
Fri 1 May 2020, 8:00pm–11:00pm
Where: Solbar,

19 Ocean Street, Maroochydore, Queensland
Related Artists:
Few bands strike a creative high six albums into their career, but that's exactly what happened with Brisbane's indie pop favourites Screamfeeder in 2003 with 'Take You Apart'. Here was indisputably one of the best Australian rock albums of that year, combining punchy, punky riffs with instantly-memorable pop melodies and hooks. 'Take You Apart' yielded four high-rotation singles on JJJ – 'Ice Patrol', '12345', 'Bunny' and 'I Don't Know What To Do Any More'. To celebrate this album's first-ever vinyl release, remastered and repackaged, the band are setting out on an extensive national tour through May 2020.
Anyone who's seen Screamfeeder live knows the sheer power of this band. Their ability to deliver a feel-good rock show with intensity and integrity is legendary, and this tour is an opportunity to see them in some of Australia's best venues.
"A no-fuss, boiled-to-the-bone rock record that bristles with energy and focus, leaving plenty of space for subtle melodies, simple hooks and Tim Steward's hope-filled voice." - Rolling Stone
"Forget Jet, The Vines, even You Am I… Screamfeeder are hands down the country's best rock band and Take You Apart is all the proof you need. For real." - Time Off, Brisbane