This event's been cancelled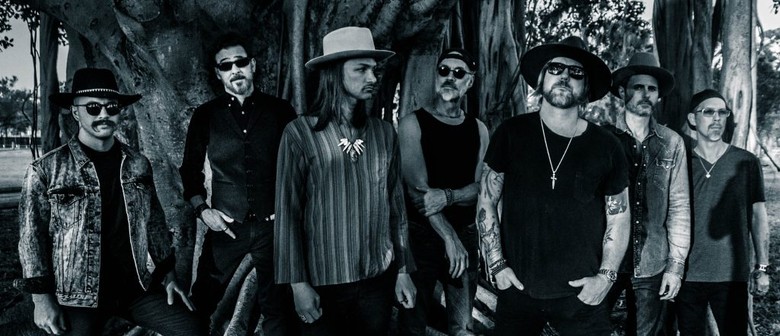 In honour of the 50th Anniversary of The Allman Brothers Band, The Allman Betts Band are treating fans down under to Sydney and Melbourne headline dates in April 2020.
Formed by guitarist/singer Devon Allman and guitarist/singer Duane Betts—and including bassist Berry Duane Oakley—the band will be playing a repertoire gleaned mostly from their respective solo careers as well as a handful of Brothers gems. Motivated by classic recording techniques and vintage gear in the historic Alabama studio, they cut the album live. No computers. No digital editing. Setting-up as one in the studio, they tracked nine songs on two-inch analogue tape, resulting in their number one rock chart hit album.
When the band's debut album, 'Down to the River' entered the rock charts at number one in June of 2019, it was obvious that these talented progenies were more than ready to bring their original repertoire to generations of fans, old and new. They were primed to carry forward the illustrious spirit and tradition of their fathers' group, The Allman Brothers Band.