This event's been cancelled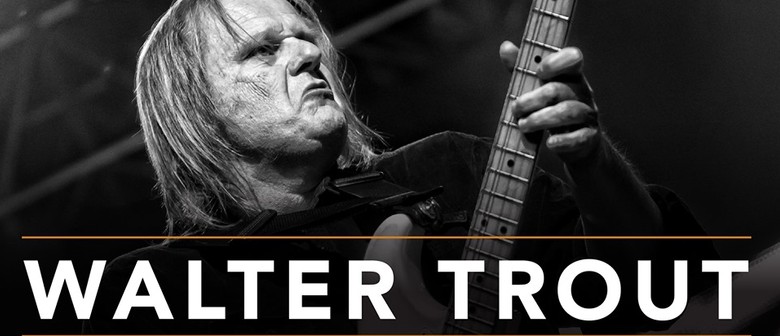 Websites:
Related Artists:
"I owe it to the fans to play like it's the last gig I'll ever do." - Walter Trout
American blues guitarist and singer-songwriter Walter Trout is heading back to Australian soil for a tour spanning Newcastle, Sydney and Melbourne ahead of his Bluesfest Byron Bay performance this Easter. In a world full of people hoping for a miracle, Walter Trout is a man that got one, or two. Having rebounded from near-fatal liver disease in 2013, Trout has a new lease of life and is returning to perform with a fierier purpose.
For over fifty years, Walter Trout has performed to adoring fans around the globe and is now often called the beating heart of the modern blues-rock scene. The list of icons that have inspired Walter's work includes BB King, John Mayall, Chuck Berry and countless others. Sober for three decades, his well-earned blues are leavened by his lust for life, and great taste in music.
Renowned as an icon that has influenced many younger artists in blues music circles, This Walter Trout tour is not to be missed. Get ready to see tracks including 'We're All In This Together', 'Pray for Rain', 'Me, My Guitar and the Blues' live this April.