An Introduction to Ethical Hook-Ups
Brunswick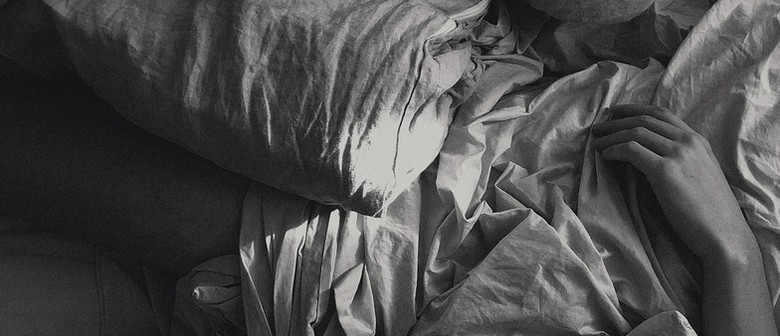 Restrictions
Listed by
Escort Georgie Wolf shares the secrets to a successful sex life. A crash course in ethical techniques for creating connection, ensuring consent, and having incredible sex.
Nowadays, hook-up culture is bigger than ever. Online dating gives us access to thousands of potential partners at the touch - or swipe - of a button. But many of us still aren't getting exactly what we want. Stories of disrespect and disappointment are common. 'An Introduction to Ethical Hook-Ups' is a crash course in better casual sex, with straightforward skills for finding the right partners, making genuine connections, and negotiating sexual encounters that leave everyone better off.
This course is designed for people of all ages and genders. It's a practical and sex-positive approach to having great sex.
Questions answered include:
- Can casual sex be good for us?
- How do I flirt without being creepy?
- What's the easiest way to make friends with a new date?
- How do I ensure consent without feeling awkward?
- Is it okay to walk away after a one-night stand?
Facilitator: Georgie Wolf
An Introduction to Ethical Hook-Ups is presented by Georgie Wolf (from 'Curious Creatures' and 'The Art of the Hook-up'). Georgie is an Aussie escort, writer, and educator with a mission: to help others lead more successful sex lives. Find out more about Georgie and the team: https://www.curiouscreatures.biz/aboutcuriouscreatures.html
See full details of this event at the Curious Creatures website.
This is one of ~30 workshops offered by Curious Creatures (Australia's biggest provider in the field). If you're interested in this event you may want to check out 'Opening Up to Opening Up (a deep-dive into non-monogamy)', 'Fun Little Sex Games', 'The Forest: Touch & Embodiment Ritual', 'Adventurous Touch and Intimacy', and the adventurous 'Curiosity' workshop and play-space. Or the online version of 'Opening Up to Opening Up'. Or the pre-recorded version of 'Fun Little Sex Games'. See all in-person, online, and pre-recorded workshops at the Curious Creatures website.
Logistics
Late Policy: Unless otherwise stated, workshops start at the advertised time, and doors will be locked ten minutes later. This is because late arrivals interrupt the dynamic of the group, and will miss crucial safety information.
Tickets On Door?
All workshop tickets must be pre-purchased online, before the event. It is never possible to pay cash at the door; you will be turned away.
Tickets
Our 'rounds' of tickets are really simple: they're all the same, except that some of them are cheaper, to encourage you to book in early (because it makes a huge difference to us in terms of planning).
Round One tickets are similar to 'early bird' tickets, and make up almost half of all ticket sales.
Round Two tickets, slightly more expensive than Round One, also make up almost half of all ticket sales.
Round Three tickets are generally only there once we're close to being sold out, but can squeeze in a late-comer or two.
If you're feeling generous, you can buy whatever ticket feels right, but in general, folks buy the cheapest ones available.
For this workshop, tickets range in price from $75 to $125, per person.
You're going to love our podcast (go to the website).
Please Note:
We advertise our events in many places; indications of attendees are irrelevant, and always less than reality.
Address given upon booking.
Post a comment
Did you go to this event? Tell the community what you thought about it by posting your comments here!