Matt Malone & The Holy Spirits plus Penny Ikinger
267 Swan Street, Richmond, Victoria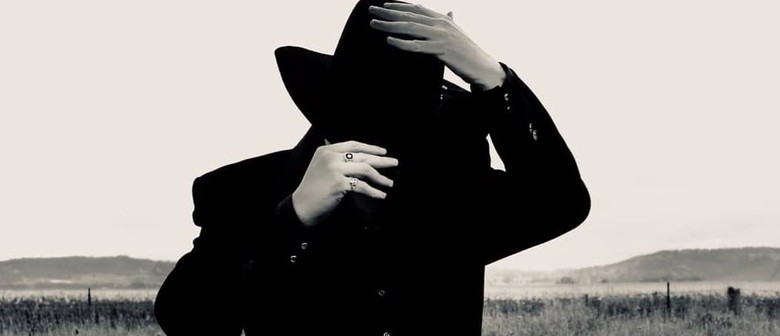 Restrictions
Website
Listed by
Matt Malone & The Holy Spirits are currently recording their forthcoming LP – For The Term Of My Natural Life. Matt Malone is a singer/songwriter who plays an iconoclastic blend of country, folk and blues music. Matt's baritone voice and deeply poetic lyricism has been compared to Leonard Cohen, Johnny Cash, Mark Lanegan and Bill Callahan.
Malone has earned considerable critical acclaim over the years for his passionate performances and uncompromising artistic vision. His debut record 'S .I. X' released on vinyl by 'Heart Of The Rat Records' received in The Sydney Morning Herald who described it as 'cracked, haunted, fantastic. A modern-day classic.' The album was also included in the top 10 albums of the year by Rhythm Magazine with feature articles in Rolling Stone, Beat and TheMusic.
'(Matt Malone & The Holy Spirits) are stripped and bare in the outlaw country tradition, but with the menace and slow stabbing guitar of a Rowland S. Howard Special.' – Samuel Fell (Rolling Stone, The Guardian)
'Whatever juju, alchemy or disturbed darkness that made Jim Morrison put on a pair of leather trousers & shock the world out of its apathy… Matt has got it!' – Kim Salmon (The Scientists, Beasts Of Bourbon, The Surrealists)
'Matt's voice is a low rumble that makes the floorboards shake. And the words he sings can often give you the feeling that someone has walked over your grave. It all comes out of this blue of black that hangs off a body jerking & itching like it is possessed, frankly. The combination of all the above is both exciting & unnerving – pretty cool qualities in a storyteller if you ask me.' – Hap Hayward (The Dead Salesmen, The Underminers)
'With his rich, deep voice & finely crafted songs, Matt Malone weaves an esoteric thread of dark beauty through the soul. Always a gentleman, Matt guides his listeners through a journey of love & loss that is as enigmatic as the man himself.' – Wendy Rule
Australian-born Penny Ikinger is a world-renowned guitar ace, singer and songwriter, with an international reputation for her solo work. Highly regarded as a solo artist, she has also performed with musicians from the USA, Japan, France and Australia, to great acclaim and instant fandom.
Her debut solo album Electra appeared in Top Ten lists (at #2 by critics from prestigious New York magazines The Village Voice and The Big Takeover) and numerous music publications in the USA, Europe, Canada and Australia. Electra was released on CD worldwide through Career Records (USA) and on vinyl on Bang! Records (Spain).
Guitar virtuoso, fuzz queen, sonic chanteuse, primal mistress of pop – it's hard to pin Penny Ikinger down in easy comparisons or simple terms. She has earned a stellar international reputation with touring rights in Japan, the USA, Canada, Europe, Australia and New Zealand. She is considered by the toughest of critics to be one of the World's finest.
'All woman and all business – the Australian singer-guitarist – a graduate of the Radio Birdman school of axe warfare – unveils a fetching line of balladry here: black-hearted folk songs draped in fuzz, topped with a dark baby-doll whisper … imagine Nico channelling Sandy Denny in front of Blue Oyster Cult – and you're close.' – David Fricke, Senior Editor, Rolling Stone (USA)
'…. with Ikinger's aggressive white-noise cacophonies of guitar counter-pointed by the compelling coo of her voice, each song comes on like a siren's call from the depths…' – Sophie Best, The Age (Australia)
'Incredibly cool femme fatale laid-back noise rock by Australian guitar beauty… Ikinger's voice and amazing guitar work makes this one helluva solid piece of female rock …' – Lowcut Magazine (Denmark)
Post a comment
Did you go to this event? Tell the community what you thought about it by posting your comments here!