This event's been cancelled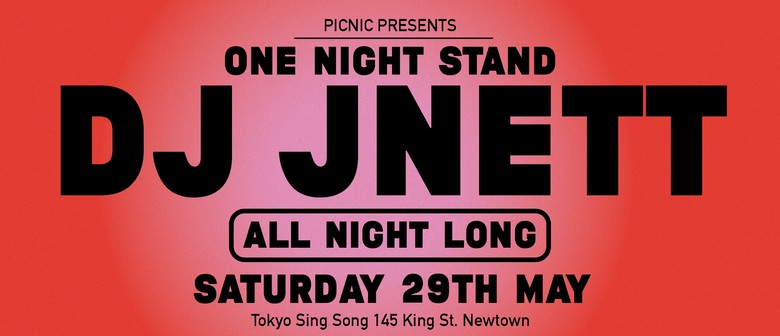 When:
Sat 29 May 2021, 9:00pm–4:00am
There are legends, and then there are legends. Our next One Night Stand contender has been slinging heat since the early 90s with an underground sound that has left dancers in a doozy for decades. Please welcome Melbourne's one and only…
DJ JNETT
With heavyweight knowledge, an undisputed love for music, and an ear-to-ear that hits just as hard as her selections, Janette Pitruzzello, aka DJ JNETT, continuously leaves dance floors sweaty. Her dedication to her craft has seen present ABC TV show 'Recovery', work behind the counter at Central Station Records and host 'Are You Ready' on PBS FM. She also started her own brand, 'I Get the Music,' a collective that represents peace, love and good times. Her sounds span the galactic wormhole of house, techno, funk, soul, disco, dub, reggae, afro, brasilian and hip hop which has seen her support heroes like Frankie Knuckles, Larry Heard AKA Mr Fingers, Theo Parrish and Moodymann.
We live for the energy DJ JNETT puts out. Every set she wins over audiences with her boundless crates of wax & supreme turntable technique, and does it all with a smile on her face. Prepare to have your mind blown at Tokyo Sing Song.