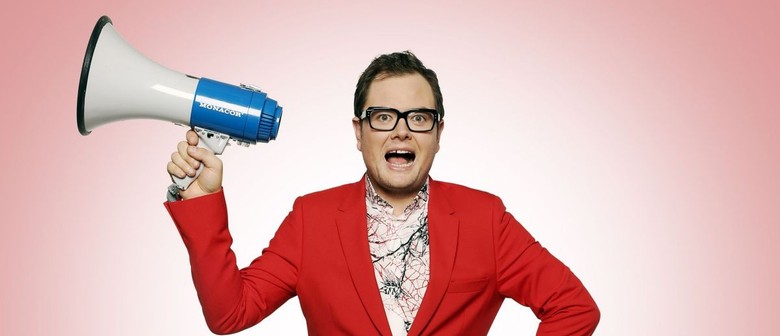 Alan Graham Carr (born 14 June 1976) is an English comedian and television personality.
Carr was born in Weymouth, Dorset, and spent most of his childhood in Northampton before moving in his early 20s to Chorlton-cum-Hardy, Manchester, where he began his comedy career. Carr's breakthrough was in 2001, winning the City Life Best Newcomer of the Year and the BBC New Comedy Award.
In the ensuing years, his career burgeoned on the Manchester comedy circuit before he became well-known for hosting The Friday Night Project with Justin Lee Collins. This led to the release of a short-lived entertainment show Alan Carr's Celebrity Ding Dong in 2008 and, eventually, his popular comedy chat show Alan Carr: Chatty Man, which has been airing on Channel 4 since 2009.
Carr also hosted a radio show, Going Out with Alan Carr, on BBC Radio 2 for three years as well as releasing his autobiography Look Who It Is! (2008) and going on three arena tours: Tooth Fairy Live (2007), Spexy Beast Live (2011) and Yap, Yap, Yap! (2015).
Carr is represented by the agency Off the Kerb.[1] He has won two British Comedy Awards, two National Television Awards and a BAFTA TV Award. - Wikipedia