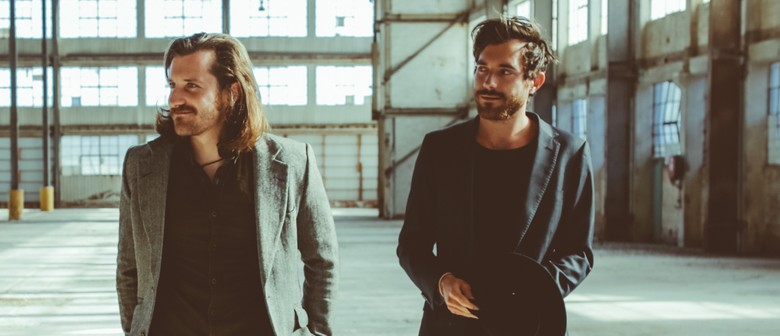 Originating from Europe, the twins Josef and Jan developed their sound in Melbourne, Australia, having packed their rucksacks and relocating in 2012 to dive headfirst into the Bourke Street busking scene. Since then, they have worked their way into Australian audience's hearts with their soaring harmonies and unique sound. The Amistat experience boasts intimate performances, live energy, cheeky humour and honest emotional sentiments.

Born with the closeness and understanding that only twins could share, Josef and Jan produce a unique synergy through the use of tight knit harmonies, shaped by an honest, storytelling vocal tone. Amistat is able to communicate their inspirations, drawn from a life on the road; infusing their sentiments, hopes and ambitions to develop a unique and honest message to their audiences.

Highlighting their individuality, the brothers bring together their contrasting musical styles and personalities to create a balanced sound, which is soaked in melancholy. Joined by close friends Julian Swinnerton (Cello) and Ryan Oliver (Piano/Percussion) they manage to fascinate and entertain anything from an intimate House concert to a rowdy Festival crowd.
Since 2012, Amistat have released two EP's, 'It's Not Words' and 'Somewhere Sometime', and their debut album 'Parley' which saw them embark on a number of Australian and European tours. Having recently returned from their Europe tour, Amistat are headed back into the studio to record their new single, which will be released end of 2017. - Official Website