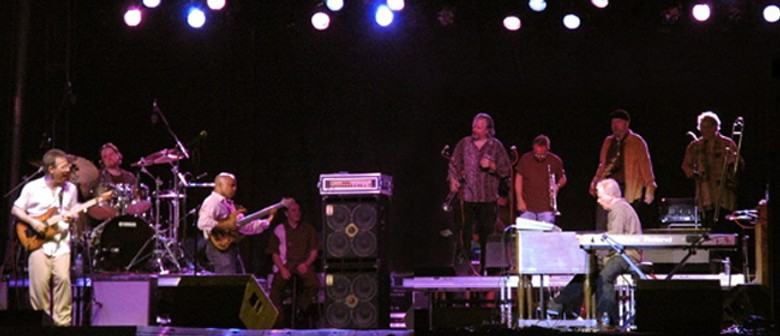 Blood, Sweat & Tears (also known as "BS&T") was an American music group, formed in 1967 in New York City.
The band fused rock, blues, pop music, horn arrangements and jazz improvisation into a hybrid that came to be known as "jazz-rock".
Unlike "jazz fusion" bands, which tend toward virtuostic displays of instrumental facility and some experimentation with electric instruments, the songs of Blood, Sweat & Tears merged the stylings of rock, pop and R&B/soul music with big band, while also adding elements of small combo jazz traditions.
(Wikipedia)