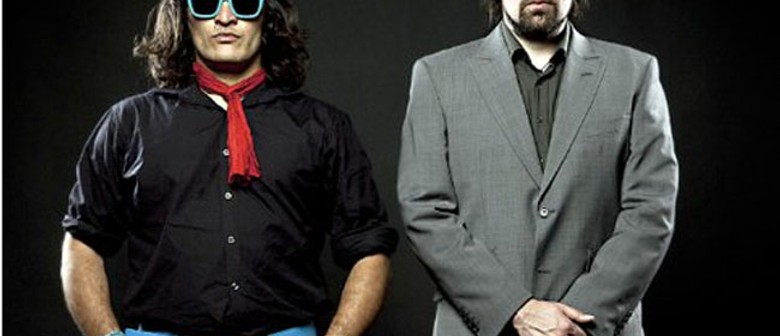 Cairo Knife Fight bend all the rules. With a drummer stepping out of the shadows to lead, and songs that don't just follow the tried and true but grow and develop as you listen. They are a band to set your heart on fire.
Live, they are a duo. Vocals, drums, bass and live looping by the drummer. Guitars and backing vocals by the other one. Originally a three-piece, doubling to a six-piece, then reducing by two-thirds, they sound like the Yeah Yeah Yeahs met Shihad in a washing machine. Their first release, the album Iron, was followed up by a self-titled EP in 2010. Both feature a full, comprehensive sound, far beyond the normal reaches of two people.
Having supported Them Crooked Vultures, Shihad and Gomez, expect plenty more from this Christchurch pair.