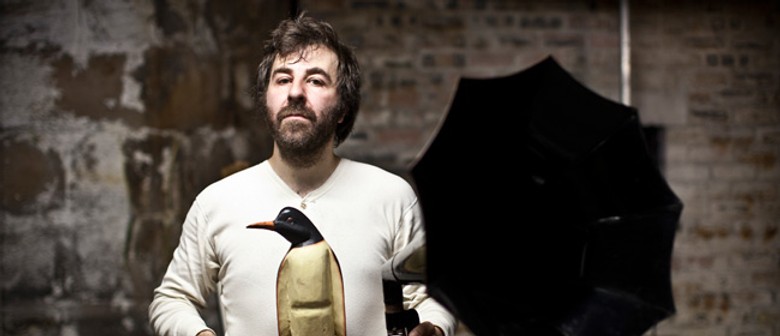 David Nicholas O'Doherty (born 18 December 1975 in Dublin, Ireland) is a Perrier Award winning Irish stand-up comedian, author, musician, actor and playwright.
His stand-up has won two awards at the Edinburgh Fringe, Best Newcomer first of all and the if.comedy award in 2008 for his show Let's Comedy. He has been nominated twice more for his work at the festival. O'Doherty has also written a children's book, composed two plays and released two comedy CDs, the first of which Giggle Me Timbers (Jokes Ahoy) was recorded at his home in front of 35 people. O'Doherty's second CD release called Let's David O'Doherty was recorded in Whelans of Dublin and released in December 2009.
His television series The Modest Adventures of David O'Doherty was broadcast on RTÉ Television in 2007. In 2006 he claimed that it took him "about three years to get a decent hour together and seven years to achieve this level of fame where (he is) the number three ranked person called David O'Doherty on Google"
Past events by David O'Doherty