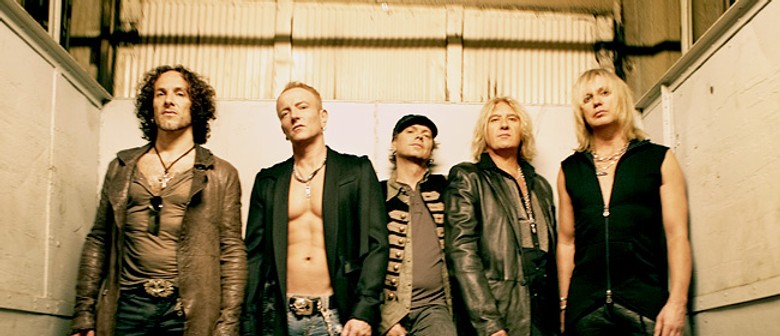 Def Leppard are an English hard rock/heavy metal band from Sheffield, who formed in 1977 as part of the New Wave of British Heavy Metal movement.
Largely on the strength of their albums Pyromania and Hysteria, Def Leppard became one of the top-selling rock bands throughout the 1980s, selling over 65 million albums worldwide, including over 35 million in the United States alone.
Def Leppard ranked #31 on VH1's "Greatest Artists of Hard Rock".
- Wikipedia