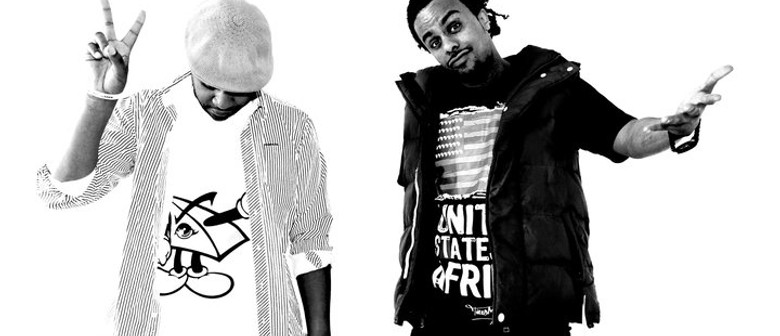 Diafrix are a multi-genre duo, community activists and one of the most refreshing bands in the Australian musical landscape.
The group comprises of two frontmen, Momo and Azmarino, both
African refugees.
Diafrix have supported the likes of Bruno Mars, Tinie Tempah, George Clinton, B.O.B and Lupe Fiasco.
On their recent European tour, Diafrix played the WOW! Stage at Glastonbury 2011.
Diafrix have performed at Australian festivals such as the Big Day Out, Meredith, Pyramid Rock, Hot BBQ, Peats Ridge, Good Vibrations, Sydney Music Festival and Falls Festival
The group's sophomore album Pocket Full Of Dreams is currently being recorded across three continents and scheduled for release in early 2012 and includes their new single, Simple Man with acclaimed soulman Daniel Merriweather. - Facebook Site