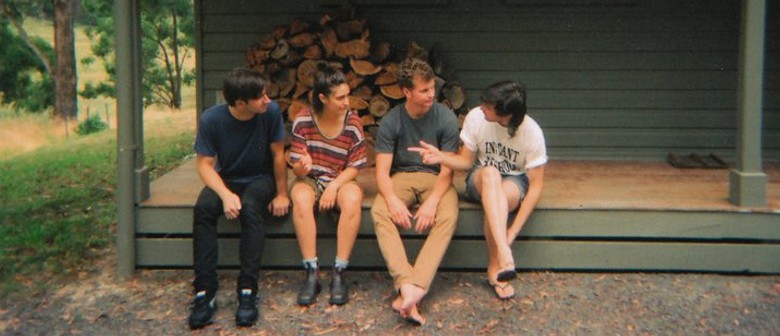 There's something in Melbourne fourpiece Dick Diver's combination of widescreen Australian sweep, 70s New York punk edge and scratchy 90s indie rock that transcends influences to become truly rare and exciting.
The band started out with guitarists Alastair McKay and Rupert Edwards sharing songwriting in a classic Forster & McLennan style, but have since opened up to contributions from wise-ass bassist Al Montfort (UV Race, Total Control) and laconic drummer Steph Hughes (Boomgates, Children Collide).
Debut EP Arks Up was released in 2009 as a limited edition 7″ vinyl single with an accompanying CD (featuring extra tracks), to community radio adoration and Triple J rotation in Australia. The band scored shows with Steve Malkmus, Jeffrey Lewis and a slot on this year's Boogie Festival.
Now debut album New Start Again sees the band in more collaborative mode, adding extra instruments to their palette, growing and changing and getting even more amazing. It's warm and understated, shot through with casual grace – and already an Australian classic! - Chapter Music