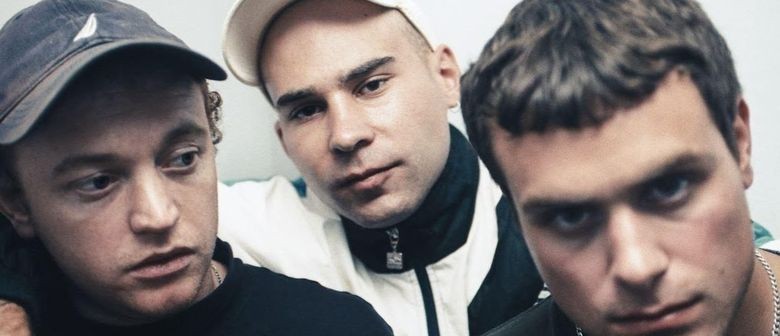 Website
DMA'S (dee-em-ayes) is Johnny Took, Matt Mason and Tommy O'Dell – three friends who came together making nostalgic garage pop in a bedroom in Newtown.
Having met whilst playing in other bands, DMA'S are three writers, three mates, three frontmen – all with a common sense of purpose and musicality.
Writing a few songs together, the band demoed them in Johnny's bedroom-studio, gaining instant attention - all before putting out an official track or playing a single show.
After signing with tastemaker label I OH YOU, DMA'S released their debut single 'Delete' to rave reviews, with Channel V calling the band "the next big thing", and Triple J adding the track to high rotation.
With NME picking them as a buzz band to watch, Blur's Dave Rowntree naming 'Delete' his Record of the Week on XFM, and the band selling out their first national tour - DMA'S have gone from strength to strength. - DMA's Official Facebook Page