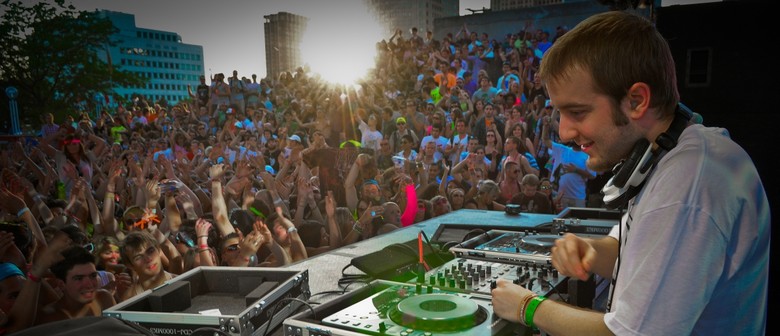 Excision's signature sound takes influence from the morphing basslines of drum and bass, the aggressive energy of heavy metal, and the laid back vibes of hip hop.
Upon the selling out and repressing of his 2007 release, "No Escape" on his own label Rottun Recordings, it became apparent that there was a large demand for the aggressive side of dubstep. This was proven to be true when Excision was asked by Pendulum to remix their 2009 single 'Showdown'.
The sounds that Excision creates in his songs have become an ongoing topic of discussion within the dubstep community. There has been much debate over how these sounds are created, but Excision is known to use Steinberg Cubase, Apple Logic, Native Instruments Massive, Linplug Albino 3, and Access Virus TI.
His recordings from the fabled Shambhala Music Festival in 2008, 2009, 2010 and 2011 have received over a million downloads available for free.
During the year 2011, Excision toured with Downlink and Antiserum throughout the United States of America on the "Subsonic Tour".
In 2012 he embarks on a similar but larger scale journey throughout North America on the "X Tour" with Liquid Stranger & Lucky Date, with his partner Mairon Marain.
He also is known to tour along side "Ira BW Graham", a well known rapper from a small town in the South Central area of Ohio.