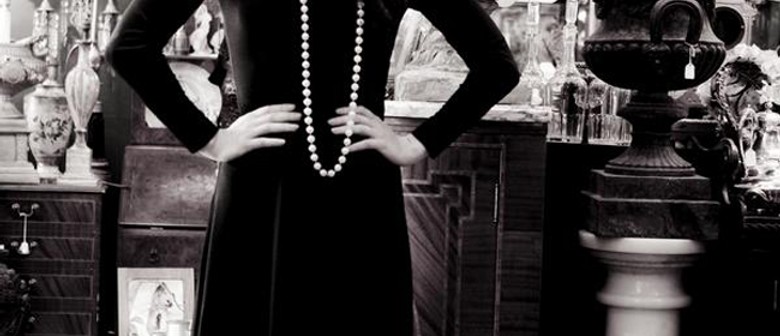 Gliding vocals dance over the top of guitars picked and strummed, and harmonies weave amongst the beauty of it all. Banjos, a bass, and a minimal drum kit complete the picture and the songs soar and fall, sometimes evoking sad feelings, sometimes stirring the heart with a gravelly punch. Where do you put Flip Grater? Somewhere along the lines of an alt-country songstress experimenting with indie music, and the grittier side of pop.
She has written songs that could prick the ears up of any that hear them, and with traces of PJ Harvey, a sprinkling of Cat Power and a touch of Suzanne Vega, Flip Grater's music has established her as one of our country's beloved indie-folk artists. With over six years of creating a sound she is renowned for, the release of an EP, two critically acclaimed albums (2006's Cage For A Song and 2008's Be All And End All), a published book and a tour history that takes her meandering through 11 or so countries, she is seasoned.
July 2010 saw the release of her third studio album 'While I'm Awake I'm At War' through Maiden Records. It features the single 'Careful', a meandering alt-country ditty with a Fleetwood Mac feel. Flip will undergo another national tour in September in support of the album's release with her live band, Dianne Swann (The Bads), Geoff Maddock (ex-Goldenhorse) and Chris O'Connor (Don McGlashen and The Seven Sisters), before returning to France to tour throughout October.
In 2007, Flip released The Cookbook Tour – a performance/travel journal and recipe book that sparkled with humour, tales of the road and wondrous recipes she had acquired on her journeys. This sparked interest across the country and spurred her to re-enact the idea overseas. During November and December 2008, Flip embarked on a two-month tour through seven countries in Europe – and the tales and recipes that unfolded will be revealed in The Cookbook Tour Europe, published by Bateman and due for release in May 2011.
In 2007 her track Long Awaited Sigh turned heads across the folk and alt-country scene, with a track from it selected by producers of the hit US TV show Brothers and Sisters, and her two trips to Austin for SXSW, combined with her European touring schedule, and French management is ensuring the name Flip Grater is being heard through various pockets of the world. Be sure to make yourself familiar.