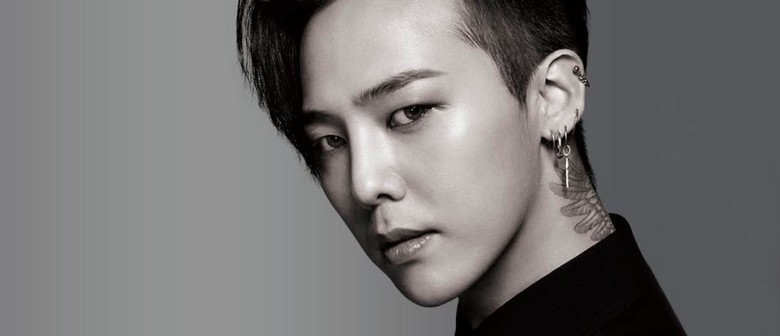 Website
Kwon Ji-yong, better known by his stage name G-Dragon, is a South Korean rapper, singer-songwriter, record producer, and fashion icon. After six years as a trainee under the record label YG Entertainment, G-Dragon rose to fame in the mid-2000s as one of two rappers in the South Korean hip hop boy band Big Bang. Despite initial lukewarm receptions, the group became one of the best-selling digital groups of all-time in Asia and one of the best-selling boy bands in the world.
G-Dragon debuted as a solo artist with the release of Heartbreaker in 2009. The album was a commercial success and earned the Mnet Asian Music Awards for Album of the Year, while the single of the same name became a number-one hit. G-Dragon later formed a duo with fellow Big Bang member T.O.P to record and release the album GD & TOP (2010), which contained the top-five hits "High High", "Oh Yeah", and "Knock Out" on the Gaon Digital Chart, while the album peaked at number-one. His first EP One of a Kind (2012) was critically acclaimed and yielded "One of a Kind", "Crayon", and the number-one "That XX", earning Record of the Year at the 22nd Seoul Music Awards. The EP became the highest-selling album by a Korean soloist since his own album Heartbreaker.
In 2013, he embarked on his first worldwide tour as a solo artist, which included a four-dome tour in Japan, making him the first Korean soloist to do a dome tour. G-Dragon was awarded Artist of the Year at the 15th Mnet Asian Music Awards following the success of his second studio album Coup d'Etat (2013), in addition to the awards of World's Best Entertainer and World's Best Album at the 2014 World Music Awards. His second EP, Kwon Ji Yong, which yielded the number-one single "Untitled, 2014", was released in 2017. He then commenced his second world tour, Act III, M.O.T.T.E, set to be largest tour ever conducted by a Korean solo artist.
Recognized as one of the most influential leaders in music and fashion in his country, G-Dragon was named by Forbes in 2016 as the most influential person under 30 in Asia's entertainment and sports. Producing not only for his band but also for his and his bandmates' solo releases, G-Dragon has written 23 number one songs. - Wikipedia