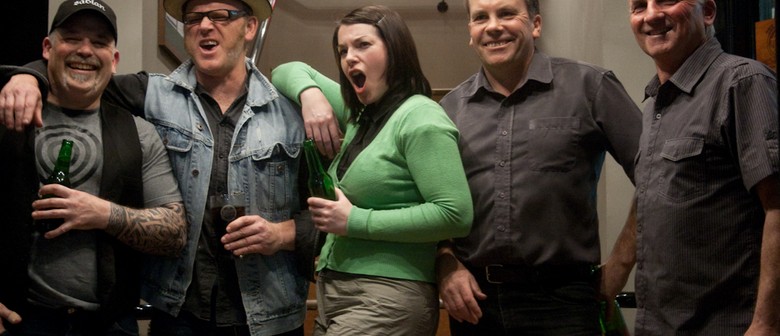 Wellingtons newest and undoubtedly one of New Zealands most unique "Celtic n Country music" bands.
Formed in 2009 they are gaining a strong following from dedicated, inebriated fans.
The band's raucous, two-fisted romp through Celtic n Country music can be experienced at any number of events throughout the course of the
year, from the bars and clubs of the lower North Island to the bustling Irish bars on St Patrick's Day
This awesome fun 5 piece group regularly rock the bars of the capital.
The band play a repertoire of Celtic rock, country, traditional covers and originals.