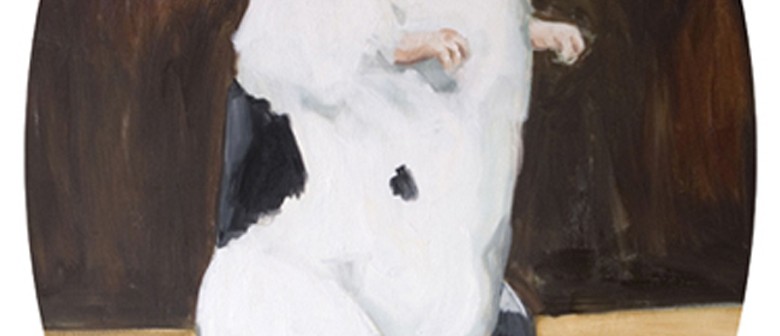 Joanna Braithwaite juxtaposes objects, animals, humans and insects onto lavish painterly surfaces in unexpected and imaginative ways. She characteristically works in series and her immediate environment often prompts her subject matter.
She has long been concerned with the interrelationship between humans and animals. Her 2003 'Wild Things' and 2006 'All Sorts' and 'Avian Suite' works used both the symbolic and metaphoric, and Braithwaite adds explicit anthropomorphic characteristics to her creatures and animals. These animals have become performers – "a trapped consciousness" is implied.
Braithwaite was born in Halifax, England in 1962 and came to New Zealand in 1965. She graduated with a Bachelor of Fine Arts from the University of Canterbury in 1985 and was awarded the Ethel Rose Overton Scholarship in 1983, and the Olivia Spencer Bower Foundation Art Award in 1990. She was awarded merit prizes in the 1997 and 1998 Visa Gold Art Awards. Since 1999 she has lived and worked in Sydney and has held many solo exhibitions in New Zealand and Australia.
She has work in many private and public collections in New Zealand, Australia and London including the Robert McDougall Art Gallery, Brisbane Public Art Gallery and the Dunmoochin Foundation in Melbourne. In 2005, her work was the subject of a major survey exhibition under the curation of Justin Paton (Dunedin Public Art Gallery) and Felicity Milburn (Christchurch Art Gallery Te Puna O Waiwhetu). A survey catalogue, 'Wonderland – Joanna Braithwaite', was published by Dunedin Public Art Gallery and Christchurch Art Gallery to accompany the survey exhibition.
-Milford Galleries
Image: All Sorts - Patches (2006) from www.milfordgalleries.co.nz