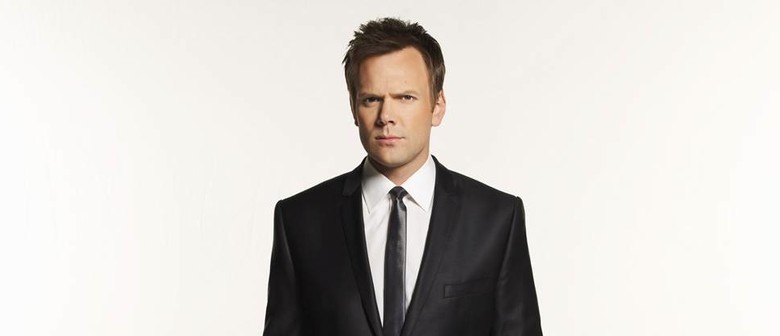 Joel Edward McHale is an American comedian, actor, writer, television producer, and television host. He is known for hosting The Soup and portraying Jeff Winger on the NBC/Yahoo! comedy series Community. He voiced Elliot in the computer-animated comedy film Open Season 2, and has appeared in such films as Spider-Man 2, Spy Kids: All the Time in the World, and Ted.
Comedy
McHale was part of the Almost Live! cast, a local sketch-comedy television show produced by Seattle's KING-TV (Channel 5). From 1993 to 1997, he was a member of the improv comedy group at Unexpected Productions, participating in Theatersports! at the Market Theater located in Pike Place Market in downtown Seattle.
Acting
After earning his master's degree in acting, McHale moved to Los Angeles and landed small roles in Diagnosis: Murder, CSI: Miami, and Will & Grace. He played a TV reporter in the biopic Lords of Dogtown. He guest-starred as a cast member on the NBC improv comedy show Thank God You're Here during the pilot episode and had a guest role on an episode of Pushing Daisies. McHale also appeared in Spider-Man 2 in a small role as Mr. Jacks, a bank manager.
In 2004 McHale began hosting The Soup, a satirical weekly television show on the "E!" television network. Throughout the show, he takes the audience through the oddities and ridiculous happenings of the week in television. He frequently appears as a co-host on Loveline. He has also had a long association with Circle X Theatre, where he has done several plays. McHale was a weekly guest on The Adam Carolla Show and Mickey and Amelia, and occasional guest on the Opie and Anthony Show. He has been a judge on Iron Chef America. He was involved in the American version of the British TV show The IT Crowd. McHale made a guest appearance on the finale of Last Comic Standing's sixth season, when he recapped the show's events in his typical format of jokes made popular on The Soup. He occasionally appeared on Countdown with Keith Olbermann in a humor sequence closing the show.
McHale stars in the sitcom Community, which premiered in winter 2009, and continues to host The Soup. McHale made an appearance on the first episode of the fifth season of Tosh.0. He played Rex in Ted (2012) and had a short guest stint on the FX show Sons of Anarchy. He played an NYPD officer in the supernatural horror film Deliver Us from Evil.
-Wikipedia