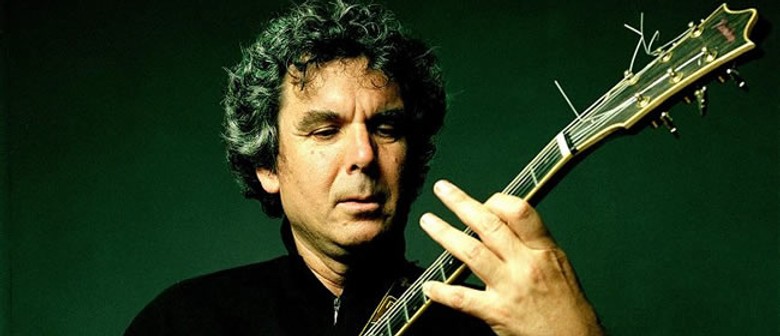 Website
John Michael Glyn Etheridge (born January 12, 1948 in Lambeth, South East London) is a british jazz/fusion guitarist associated with the Canterbury Scene.
He began playing at 13 and although his father was a jazz pianist he was primarily self-taught. He was a member of Soft Machine from 1975 through 1978 and worked with Stéphane Grappelli and Andy Summers.
In 1999, Etheridge founded the Frank Zappa tribute band Zappatistas who released a live CD (recorded 1999) and have since toured widely. They appeared at the German progressive rock / jazz festival "Zappanale" 2006.
In 2005, Etheridge and three other former Soft Machine members - Hugh Hopper, Elton Dean and John Marshall - toured and recorded as Soft Machine Legacy, three albums of theirs have been released: Live in Zaandam (CD, rec. 2005/05/10), New Morning - The Paris Concert (DVD, rec. 2005/12/12) and the studio album Soft Machine Legacy (CD, 2006, rec. 2005). On their summer 2006 tour, reedsman Theo Travis (also of The Tangent, formerly of Gong), on whose 1996 album Secret Island Etheridge also appeared) replaced Elton Dean, who died in February 2006. The group performs pieces from the original Soft Machine repertoire as well as newer material.