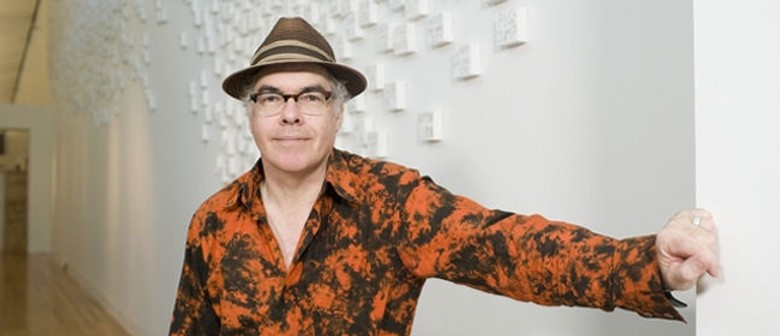 Born in Auckland in 1956, John Reynolds is widely considered to be one of New Zealand's finest artists. He received a Bachelor of Fine Arts from the University of Auckland in 1978 and first exhibited in 1980 at 100m2.
His works are abstract and referential rather than representational, pointing to art history, religious, and literary sources. His works range in scale from works on postcards and stamps to the 2 x 12 metre painting 'Hope Street'. Reynolds collaborated with the painter Ralph Hotere on the multi-paneled 'Winter Chrysanthemums' (1995) and also with the poet Leigh Davis on his boxed set of poems 'The Book of Hours' (2002).
Reynolds has shown widely throughout the country, and was included in the 2006 Sydney Biennale for which he produced the work 'Clouds' – 7,073 individual word paintings each on a 10x10cm primed canvasses.
In 1988 he won the Montana Lindauer Award, and in 1994 he won the VisaGold Art Award. In 2006 he received an Arts Foundation Laureate Award. He was one of four finalists in the inaugural Walters Prize (2002), and was also a finalist in the 2008 Walters Prize.