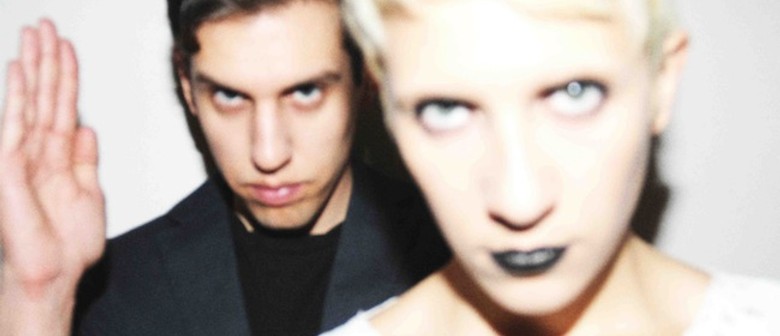 Websites
YACHT is an American band from Portland, Oregon, Marfa, Texas, and Los Angeles, CA. The core group consists of Jona Bechtolt and Claire L. Evans , but expands to include musicians Rob "Bobby Birdman" Kieswetter, Jeffrey Brodsky and Katy Davidson as touring members.
YACHT (also printed as 'Y△CHT', 'Y▲CHT') has released albums on States Rights Records, Marriage Records, and DFA Records.
n June 2011, YACHT released Shangri-La, their second album on DFA Records. They made a double video for its first two singles, "Utopia" and '"Dystopia (The Earth Is on Fire)," directed by experimental filmmaker and documentarian Rene Daalder.[12] In 2012 they recorded "Le Goudron", a cover of the Brigitte Fontaine song (1969).
In an August 2012 interview with New York Music News, Clare Evans explained the YACHT band, business and belief system: "YACHT is the name we give to all the projects we do together. Usually that's recording and performing music, but as we emphasize in our axiom of "band, business, and belief system," there are both materialistic and metaphysical dimensions to our work. It's full-spectrum." - Wikipedia