50 Cent – Get Rich Or Die Tryin' 15th Anniversary Tour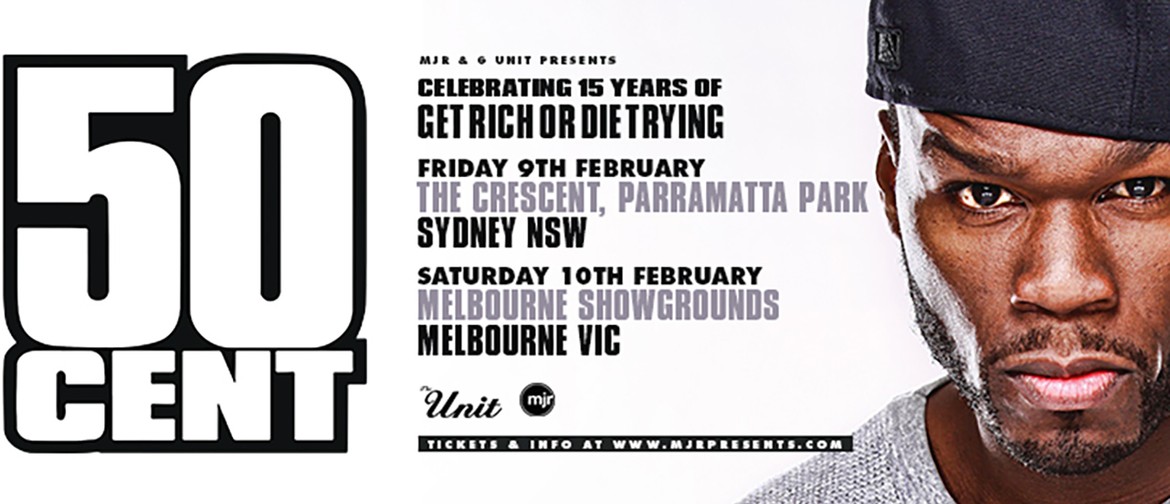 Guess who's flying to Sydney and Melbourne in February next year? Well, it's none other than one of Rap scene's biggest names, 50 Cent. The Grammy Award-winning rapper is in for an Australian tour to celebrate the 15th anniversary of the release of Get Rich Or Die Tryin', his debut album.
Get Rich Or Die Tryin' has been a seminal work not only in the Rap and Hip Hop industry but also in the life of 50 Cent himself. Released in February 2003—three years after he miraculously survived the shooting incident where he incurred nine gunshot wounds—the album became his breakaway jet that picked him up from the dangerous streets and carried him all the way to Billboard 200's top spot.
Produced by two other US rap giants Eminem and Dr. Dre, Get Rich Or Die Tryin' spawned the club anthems 'In da Club', 'P.I.M.P.' and '21 Questions'. As of 2016, the album has sold in excess of eight million copies in the U.S., achieving 8x Platinum certification from the Recording Industry Association of America (RIAA).
The February 2018 shows will mark 50 Cent's return to our shores after more than a decade so what are you waiting for? Grab your tickets now and as what the lyrics of 'In da Club' say, "we gon' party like it's yo birthday"!