Red Hot Chili Peppers Australian Tour 2019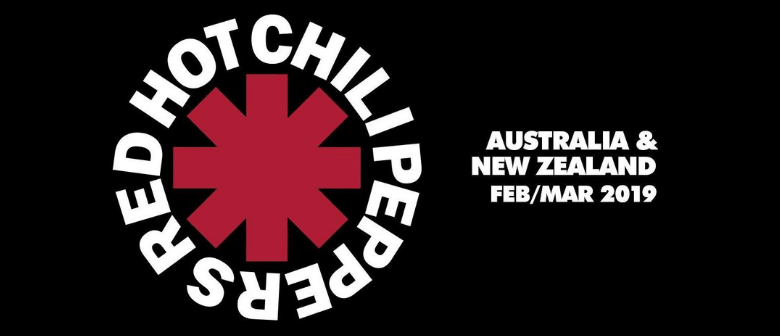 You know what's hotter than a thousand chillies? A Red Hot Chili Peppers tour in a searing hot summer season! After 12 long years, Australia is about to experience another set of Peppers' shows in February and March 2019. The multi-awarded American rockers will be performing in Hobart, Sydney, Hunter Valley, Brisbane and Perth on top of their headline slots at Superloop Adelaide 500 After-Race Concert and A Day On The Green show in Geelong next year February and March. After the AU dates, they will fly to New Zealand for a pair of shows in Auckland.
"We can't wait to see all our fans in Australia and New Zealand—it has been too long." - Red Hot Chili Peppers
The Peppers are one of the most successful acts in rock history, often performing in front of stadium and festival audiences of not less than 100,000. The upcoming Aussie tour will see them play their greatest hits such as 'By the Way', 'Can't Stop', 'Snow (Hey Oh)', 'Otherside', 'Californication', 'Under The Bridge' and 'Give It Away', as well as a selection of tracks from their current and 11th studio album 'The Getaway'.
Five years since the release of 'I'm With You' which hit number one in 18 countries, 'The Getaway' (through Warner Music Australia) is the band's sixth ARIA number one album. It follows the footsteps of earlier number ones: 'Stadium Arcadium' (2006), 'By The Way' (2002), 'Californication' (1999), 'One Hot Minute' (1995) and one of the biggest albums of the '90s—Blood Sugar Sex Magik (1992)—which Rolling Stone rated in the top 20 of the "100 Best Albums of the '90s".

Comprised of singer Anthony Kiedis, Melbourne-born bassist Flea, drummer Chad Smith, and guitarist Josh Klinghoffer, Red Hot Chili Peppers have sold over 60 million albums, including five multi-platinum LPs. They've also won six Grammy Awards including "Best Rock Album" for 'Stadium Arcadium', "Best Rock Performance By a Duo or Group" for 'Dani California', "Best Rock Song" for 'Scar Tissue' and "Best Hard Rock Performance With Vocal" for 'Give It Away'. The band was inducted into the Rock and Roll Hall of Fame in April 2012.

Red Hot Chili Peppers last played a headline tour of Australia in April 2007, performing nine sold-out shows to a total attendance in excess of 140,000. They last returned in 2013 to headline the 21st edition of Big Day Out festival.
Joining the band on tour as special guests will be the one and only Grandfather of Funk, George Clinton & Parliament Funkadelic. Parliament Funkadelic prime mover, George Clinton's greatest achievement has been his relentless dedication to funk, notably the unique and easily identifiable style affectionately called P-Funk.
Check the tour dates below and let Red Hot Chili Peppers spice up your summer with their electrifying live performances!