Boy George Australian DJ Tour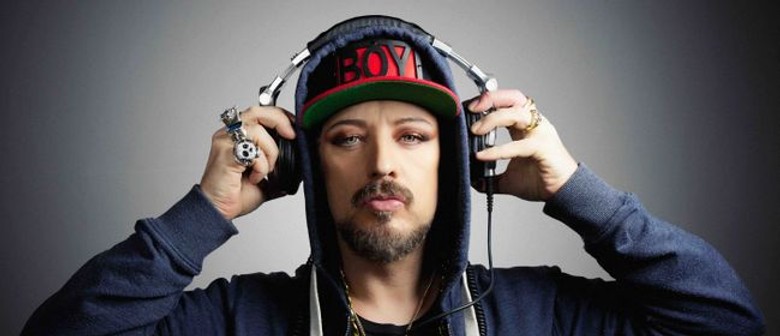 Decadent parties and revelling good times—these are what await Australia this March and June as Culture Club frontman & pop icon Boy George steps on the DJ booth. His shows in Adelaide, Perth, Melbourne (NEW DATE) and Sydney (NEW DATE) are set to be his first ever national 'Australian DJ tour'.
Boy George is one of the most renowned and in demand house music DJs of all time. DJing in more than 70 countries around the world, he has headlined super-brands such as Godskitchen, Cream and Manumission. Alongside Radio 1 veteran Pete Tong, he launched Ministry of Sound's flagship compilation brand 'The Annual', which has gone on to sell over one million copies worldwide.
The man definitely knows how to entertain a crowd. With his androgynous appearance, bold fashion sense and soulful vocals, it's no wonder why he gets to turn every performance into a shindig.
If you want to roll into good times and fun nights, then these shows are perfect for you—Boy George is sure to keep you amped up with his DJ set and trademark hat!