Violent Femmes Australian Tour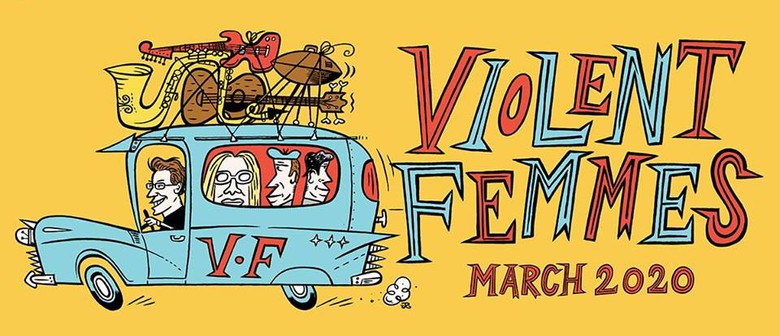 Folk punk band Violent Femmes are coming back down under next year March, armed with their brand new and 10th studio album, 'Hotel Last Resort'. In what will be their first national tour since 2017, they will be blasting up stages in Hobart, Melbourne, Brisbane, the Gold Coast, Sydney, Adelaide and Perth. The group will also be playing two shows in New Zealand happening in Wellington and Auckland.
'Hotel Last Resort' was released last July. It resides among the band's finest work, simultaneously refining and redefining their one-of-a-kind take on American music, mingling front porch folk, post punk, spiritual jazz, country blues, avant garde minimalism and golden age rock 'n' roll into something still altogether their own. The 2020 tour will see them perform tracks from the said album as well as present the classics from their multi-platinum debut, mixed in with even more goodness from 1984's 'Hallowed Ground', 1991's Gold certified 'Why Do Birds Sing?' and loads more.
"The Violent Femmes are practically in a genre of their own. Their songs have traveled with us through breakups and good times alike. The Femmes engagement with the audience is remarkable. The crowd goes wild for each and every of the many hits in the bands repertoire, singing along at the top of their collective lungs." - Torched Magazine, May 2019
The Femme's support acts span the sublime to the ridiculous and include South Sudanese performer Gordon Koang (with full band), all female Cretan traditionalists Bandidas, indigenous singer-songwriter Chris Tamwoy and Femmes' bass player Brian Ritchie's own side act, The Toilet Brushes.
Check out Violent Femmes' shows happening in Australia and let them give you "good feeling" with their every performance next year!