Lauv ~how i'm feeling world tour ~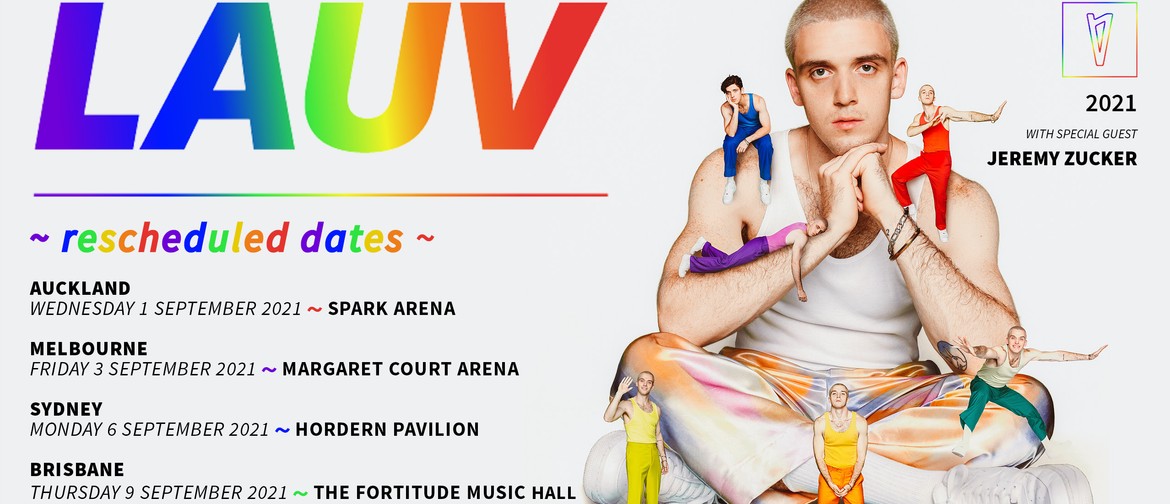 US pop sensation Lauv has announced his return dates to Australia next year. The singer-songwriter will be playing Melbourne, Sydney and Brisbane in September 2021 in support of his debut album, ~how i'm feeling~. Now if you're wondering what's on in New Zealand, he will be serving one amazing show for his fans in Auckland.
Initially gaining acclaim as a songwriter—penning pop gems like Charli XCX's 'Boys' and Cheat Codes' 'No Promises' feat. Demi Lovato—the songwriting veteran finally released his debut album last March 6. The album features 21 tracks of relatable pop including 'i'm so tired…' with Troye Sivan and 'fuck, i'm lonely' feat. Anne-Marie. Both songs have already racked up over 500 million and 250 million streams respectively.
"~how i'm feeling~ is 21 tracks full of pristine pop perfection that cements Lauv as one the genres most promising songwriters." - Rolling Stone AU Album of the Week
"Throughout this 21-track pop odyssey, Lauv shows just why he's considered one of the finest pop writers around." - DIY Mag
Before even releasing a debut album, Lauv's smash breakout 'I Like Me Better' boasted over 1 billion streams and has since reached 5x Platinum in Australia. With an impressive 5 billion artist streams under his belt, and after delivering an impressive rendition of 'Modern Loneliness' on 'The Tonight Show Starring Jimmy Fallon', Lauv is without doubt a star on the rise. An avid collaborator, he also features on the radio remix of BTS' hit 'Make It Right' and DJ Snake's 'A Different Way', and supported Ed Sheeran on his 'Divide Tour'.
US singer-songwriter Jeremy Zucker will also appear on all dates as special guest. On what will be his debut performances here, he is set to bring along his lush and organic brand of pop. He will also release his debut album 'Love Is Not Dying' ahead of his Australian visit.
If you're up for some huge singalongs, emotion overflows plus some vulnerable discussions around mental health, then check Lauv's September 2021 tour dates below!