Isaac Butterfield - The New Normal Tour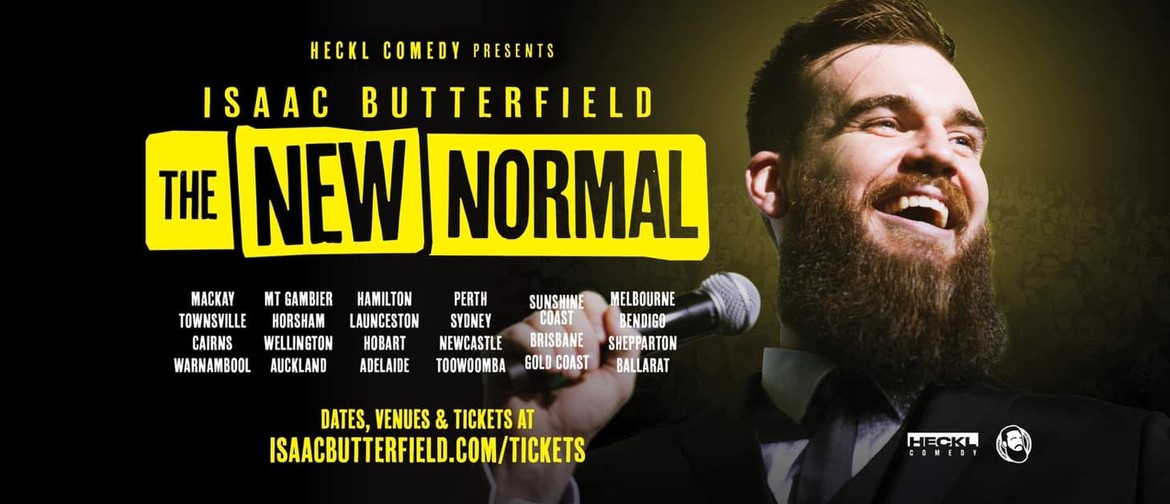 After a sold-out World Tour in 2019, Australia's favourite bearded son Isaac Butterfield returns with a brand new show written over 2 years of lockdowns, protests and change giving us "The New Normal".
This show contains some of the most heinous, horrible, terribly offensive jokes that you'll ever hear if you do not enjoy offensive comedy, then this is simply not for you.
Isaac's past two shows found him cancelled and attacked by the media (it turns a lot of people can't take a joke).
This year Isaac goes for the Cancel Culture hat-trick.
PLEASE NOTE:
The shows are COVID-Safe and are operating under the guidelines of the Australian Federal and State Governments. If a particular show is unable to continue due to COVID-19, your ticket will be moved to a new rescheduled date or you will receive a refund. It is recommended to wear a face mask at this event please check your State Health guidelines. Some States & Territories will require you to show proof of vaccination or exemption, don't be a d!ckhead on the night the staff are just doing their job.