Art Gallery of New South Wales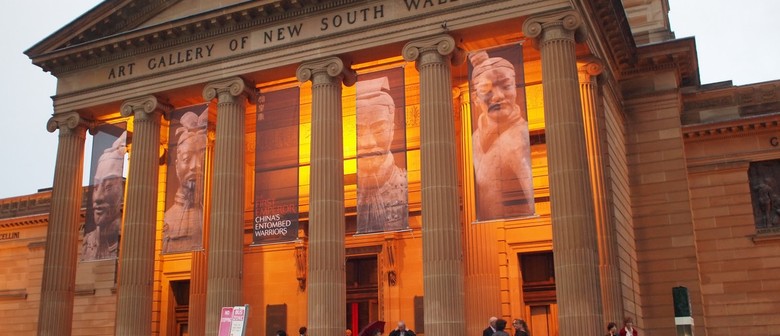 Phone
Fax
Website
Hours Open
Monday:

10am–5pm

Tuesday:

10am–5pm

Wednesday:

10am–9pm

Closed on Public Holidays
Amenities
Wheelchair Access
Toilets
Food Available
Gift Shop
Established in 1874, the Art Gallery of NSW is proud to present fine international and Australian art in one of the most beautiful art museums in the world. We aim to be a place of experience and inspiration, through our collection, exhibitions, programs and research.
Modern and contemporary works are displayed in expansive, light-filled spaces, offering stunning views of Sydney and the harbour, while our splendid Grand Courts are home to a distinguished collection of colonial and 19th-century Australian works and European old masters. There are also dedicated galleries celebrating the arts of Asia and Aboriginal and Torres Strait Islander art.
Alongside our permanent collection are regularly changing temporary exhibitions – more than 30 each year – including flagship annual exhibitions such as the Archibald Prize and ARTEXPRESS.
One of the most popular art museums in Australia, visited by over 1.3 million people annually, the Gallery is far more than just a destination for looking at pictures. It's also a place to enjoy lectures and symposia, films, music and performances, meet friends for a meal or coffee in the cafe or restaurant, or browse in the Gallery Shop. Our range of access programs is aimed at engaging diverse audiences with different needs. And more than 100 000 students visit each year to take part in our engaging and stimulating education programs.
Are you responsible for Art Gallery of New South Wales?
You can claim this venue to manage this listing's details.